Is AndroidPIT a Scam?
UPDATE: The apps in question, those with a 1:14 ratio, have been fixed. App Apes has confirmed this. Caspar Wrede of AndroidPIT states both on the app we submitted a question to and on this post:
The reason for the 1:14 rating was indeed a bug, which we are very sorry for. I can assure you that we had no malicious intentions … something that you can only take my word for.
We'll take his word for it, as it has been fixed. We'll also keep this post up, with this update, for visibility.
Original Post:
If you aren't careful, developers, you might fall into a pit that you can never climb out of. In fact, you might even be dragged or kicked in while remaining as careful as you can be. In that respect, it's best just to be mindful of the online footprints of your apps.
We have developed, and posted previously, a list of app review websites, including some questionable paid services. Some of these services appear to take much more than they provide in terms of money. You can view the list here. AndroidPIT is the perfect example of such a potentially dangerous place, especially for small time developers. While AndroidPIT is considered one of the best alternative Android markets and the leading community for Android Apps, and they have popular reviews of Android material products, such as cell phones, including a YouTube channel with a top video having over half a million views (average of all 93 videos is 25,846 views per video) there seems to be a shadier side to their sunny disposition. The app review side. As such, we feel it necessary to warn you, beware the AndroidPIT!
Before delving into that, let's take one more look at The AndroidPIT's "likes." Certainly the outlier of their 500,000+ viewed YouTube video could be a result of luck, as in people were interested in the mobile device and stumbled upon AndroidPIT's video before others, but it could also be farmed, since, looking at their habits, namely their Facebook profile, the majority of their 183,503+ patrons' engagement comes from Dhaka, Bangladesh, a known location for internet "like" farming, instead of Germany where the company is based or America/Japan where most Android devices and apps are purchased.  Read this informative article from theguardian if you are new to the concept of click farms. This is strange as typically "like" engagement comes from the source of the consumer.Take for example OLay. Olay's Facebook page has the majority of its engagement coming from New York City, USA, a place you would expect to consume a large number of Olay's products. So while the age group 18-24 for AndroidPIT sounds reasonable the location does not. Especially when 26% – 48% of households in Dhaka, Bangladesh are living or have previously lived below the poverty line. [1] [2]
As for the reviews/reports, AndroidPIT has very few expertly reviewed applications (only a few a month), and they tend to be big names such as Gumi.inc and Electronic Arts. This might be because of the 2,000 € price tag for such a review. With an additional 500 € for each translation you want including six languages: English, German, Spanish, Portuguese, French, Italian, the price climbs quickly. In other words you'd pay 2,000 € for an English review, and add 500 € for a German translation, and another 500 € for an Italian translation, and so on, reaching as high as 4,500 € if you want it in every language they offer. Converting that to American Dollars, as of September 9th, 2014 (1:1.62), that is a whopping $3,250 to $7,300 just for a brief to a decently in-depth article about an app that is probably already on Google Play's Top list, as the small fries that don't have that kind of money to spend. The strangest part is that Google offers to translate any website and does a decent job of it… for free. On top of this,  "For paid apps the revenue share on AndroidPIT / AndroidPIT App Center is 70:30 (AndroidPIT receives a 30% commission on the net sales price including the current 19% value added tax in Germany)," and Google Pay has the same commission ratio 70:30, but a much bigger audience, and no additional tax.
AndroidPIT states that they do a special lower budget deal for independent developers, but seeing how outrageous their prices are in comparison to the rest of the paid app review sites, it's probably still ludicrous. The submission pages also suggests that if your favorite app is not already up there (A.K.A. You want a review) "You can change that! Whether you're an app developer or simply a big fan, you can request a test report for your app." We at App Apes don't know how big of a fan you'd have to be to fork over thousands of dollars for a game that you're only involved in playing not making, but probably Bill Gates big in terms of money and heart.
While these prices blow the other app review websites' prices out of the water, that's not the real issue here. The real issue is fluff pages–pages for apps that have not paid for a review, but still have a dedicated page with no expert review, just the Google Play description and a user rated horseshoe ratio. These fluff pages are often damaging to independent developers' reputations.
We at App Apes searched for some apps, some that we ourselves reviewed, from those with hundreds of thousands of downloads (and five star ratings) on Google Play, to those that we liked, which had under a hundred total downloads. What we found was a strange, repetitive ratio for the AndroidPIT's user ratings. 1:14. The following is a gallery of over thirty apps on the AndroidPIT website that have 1:14 dislikes to likes or vice versa found after a brief search.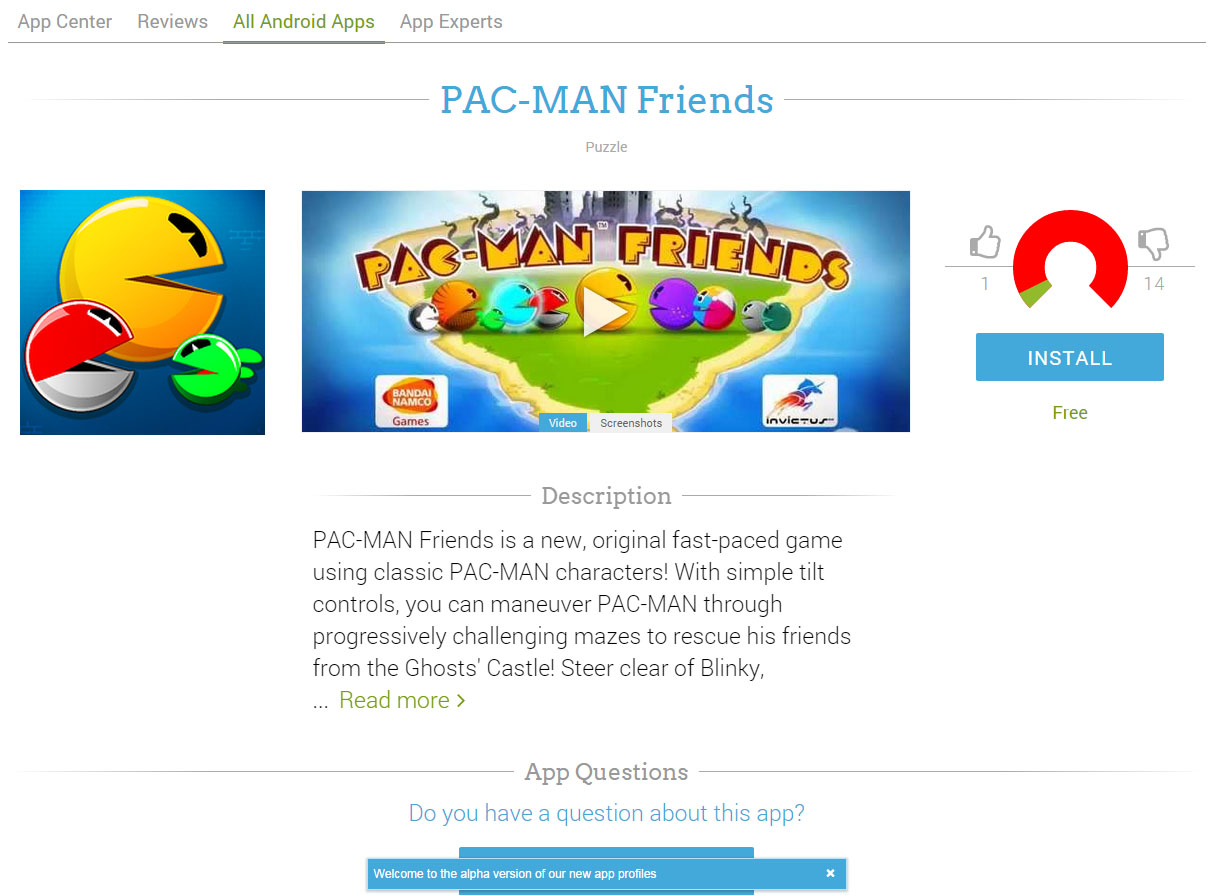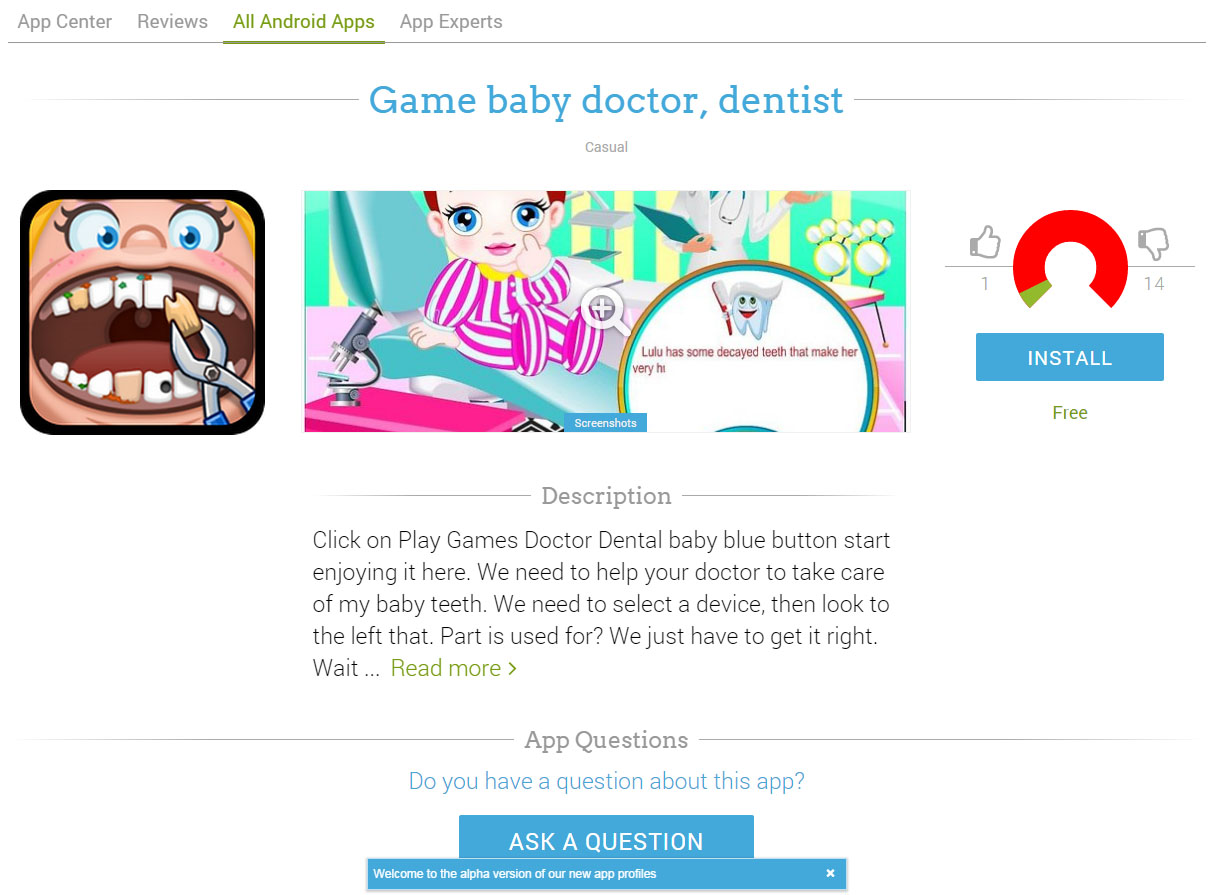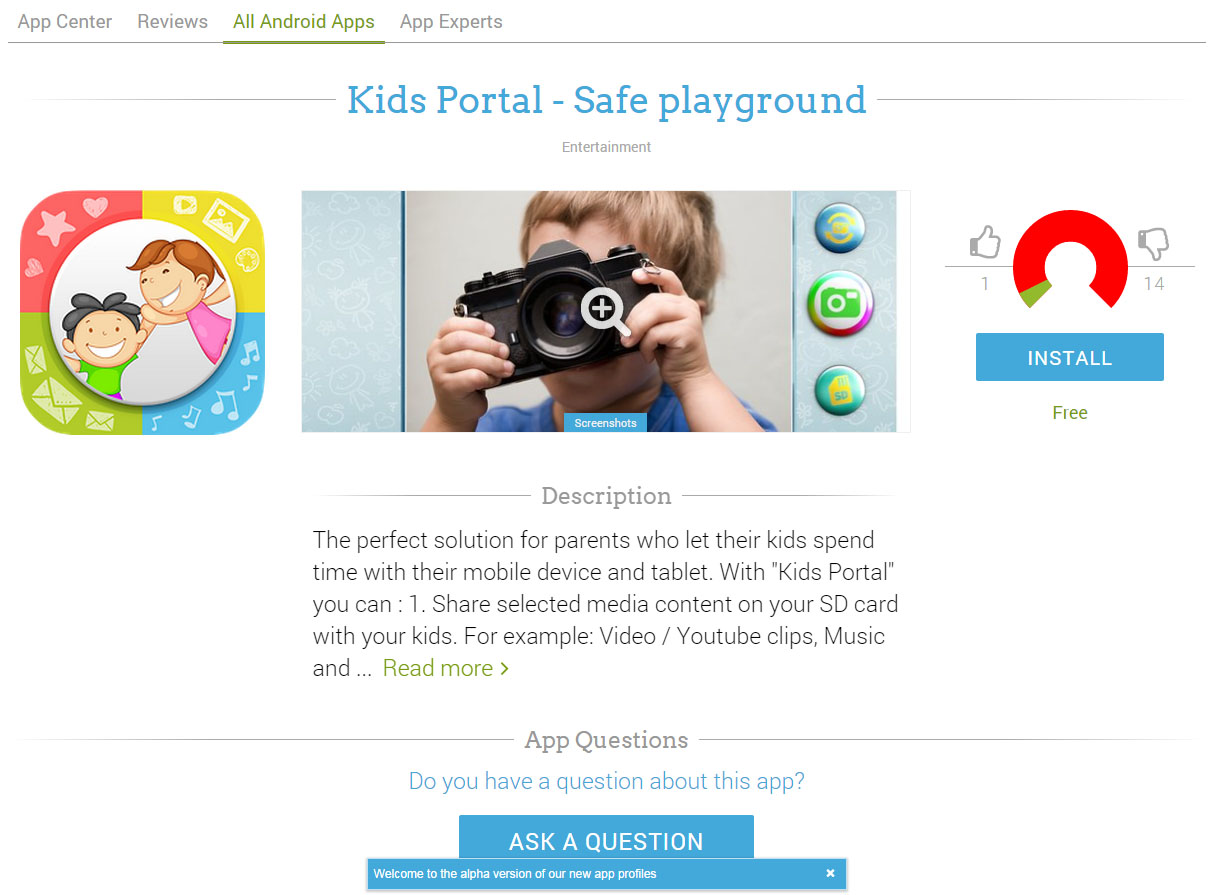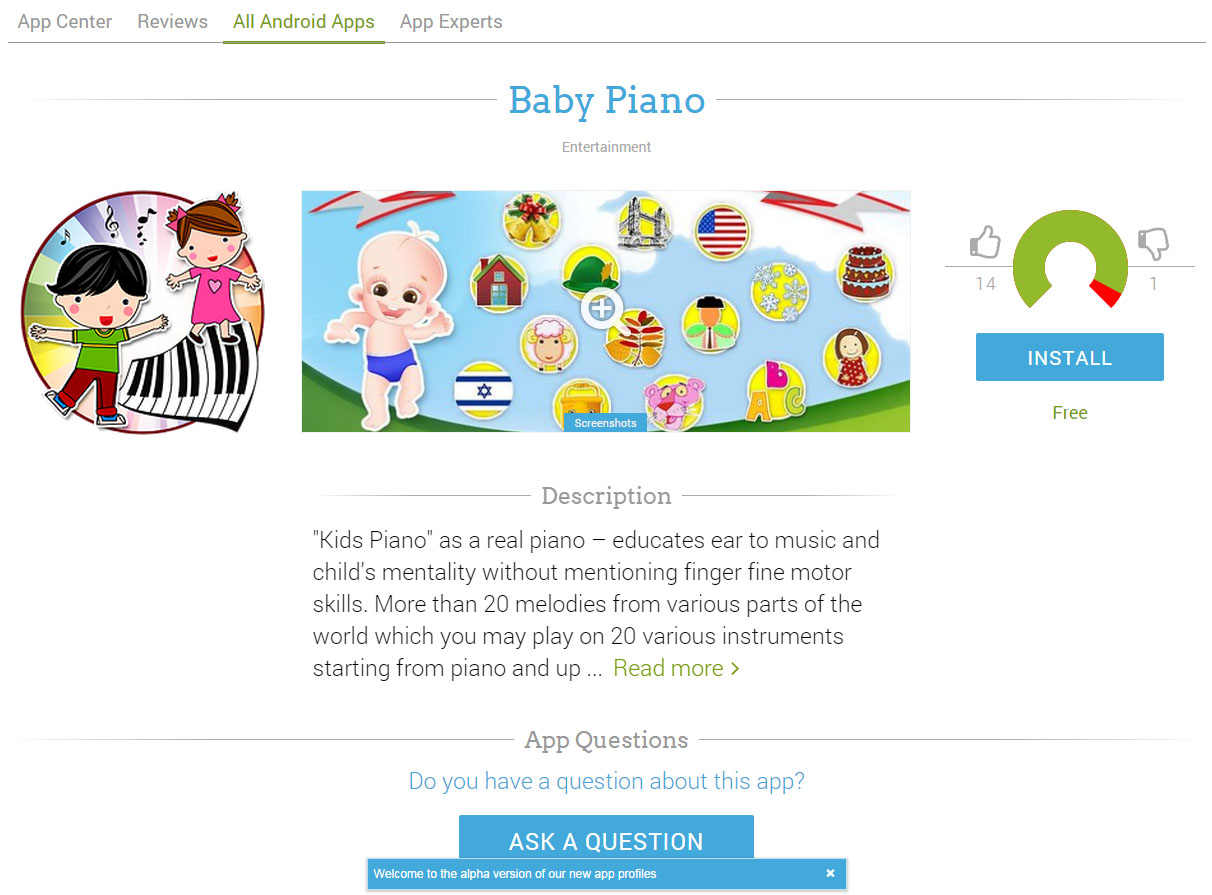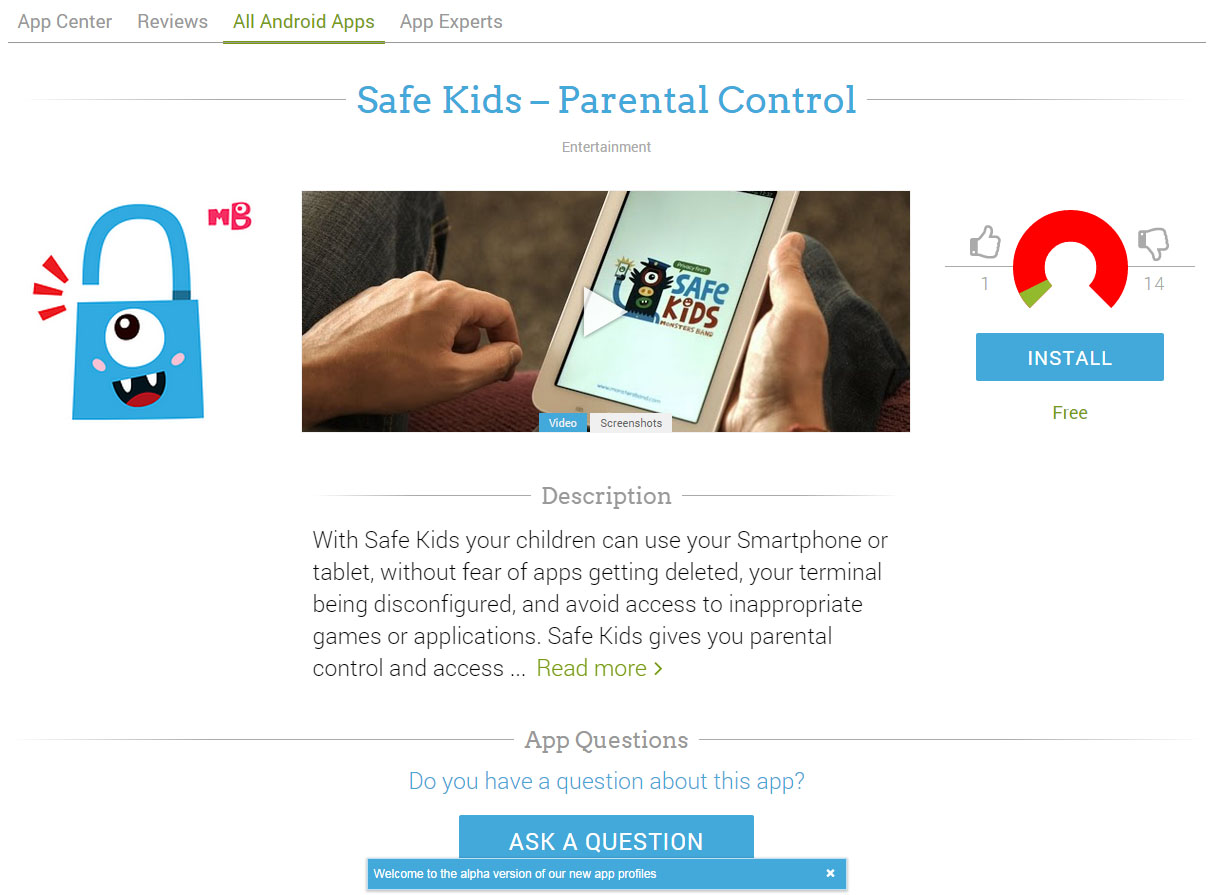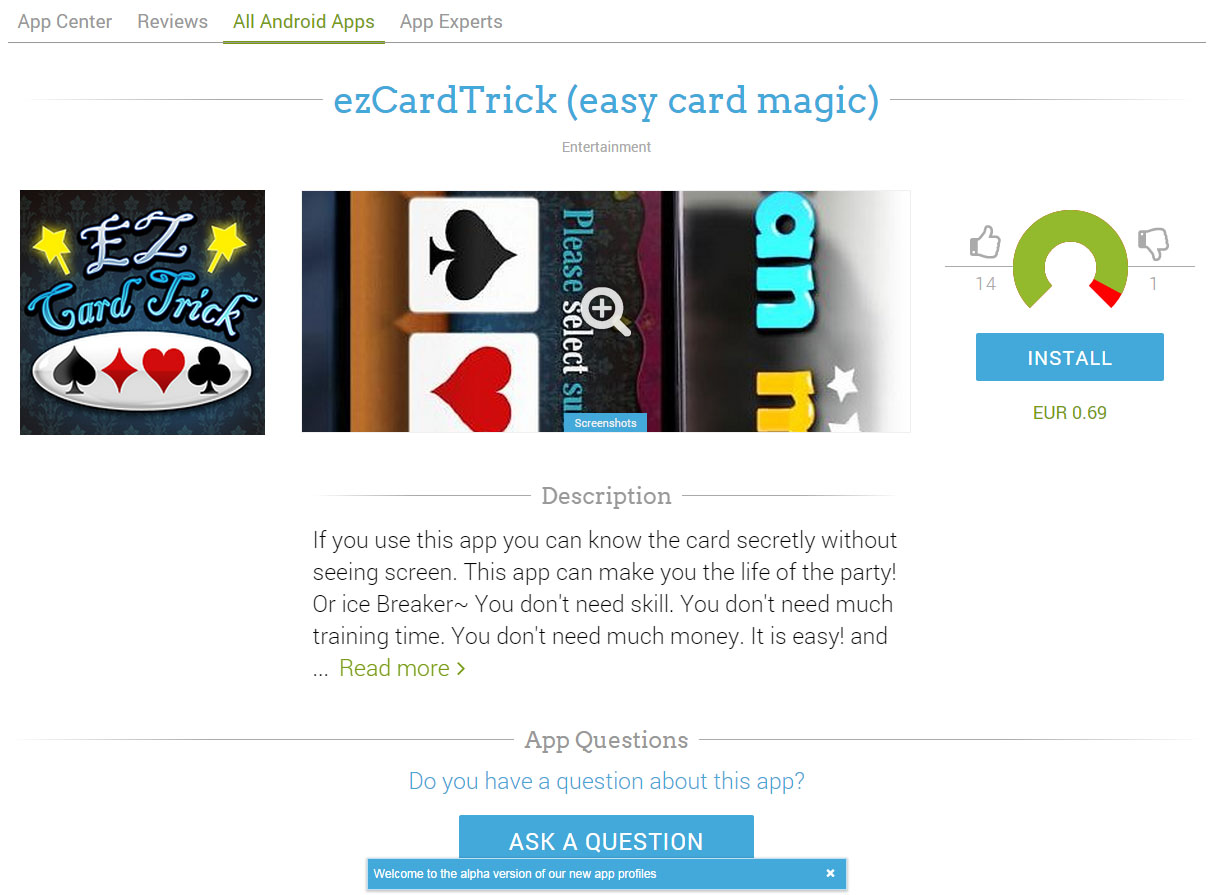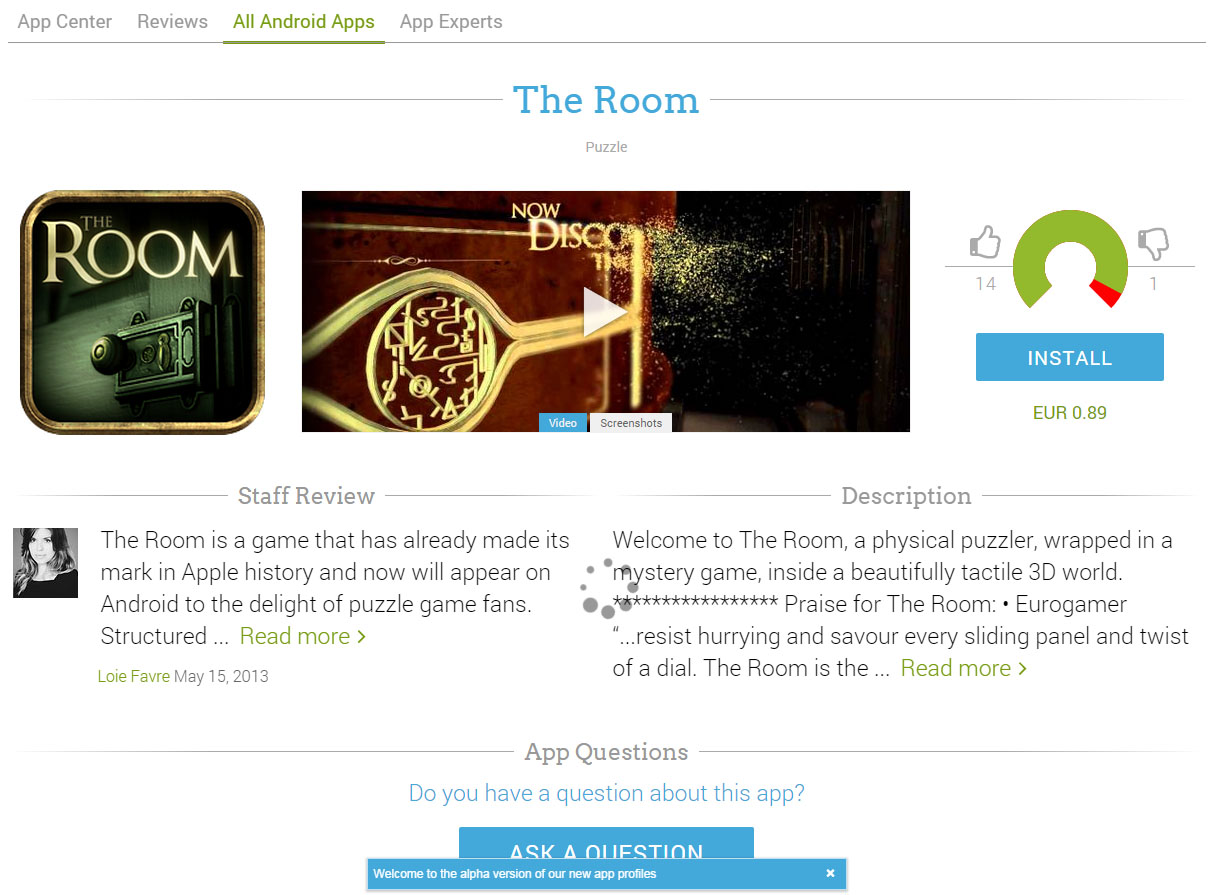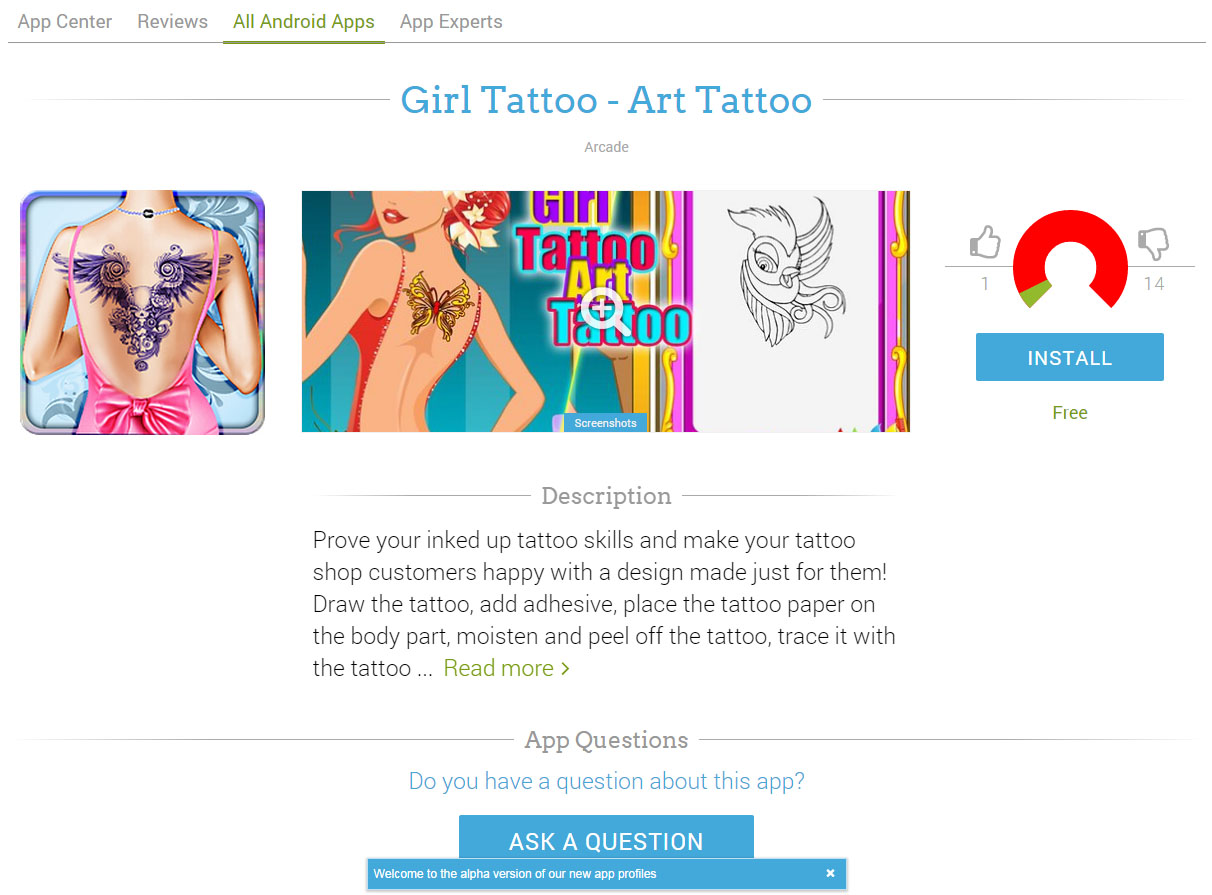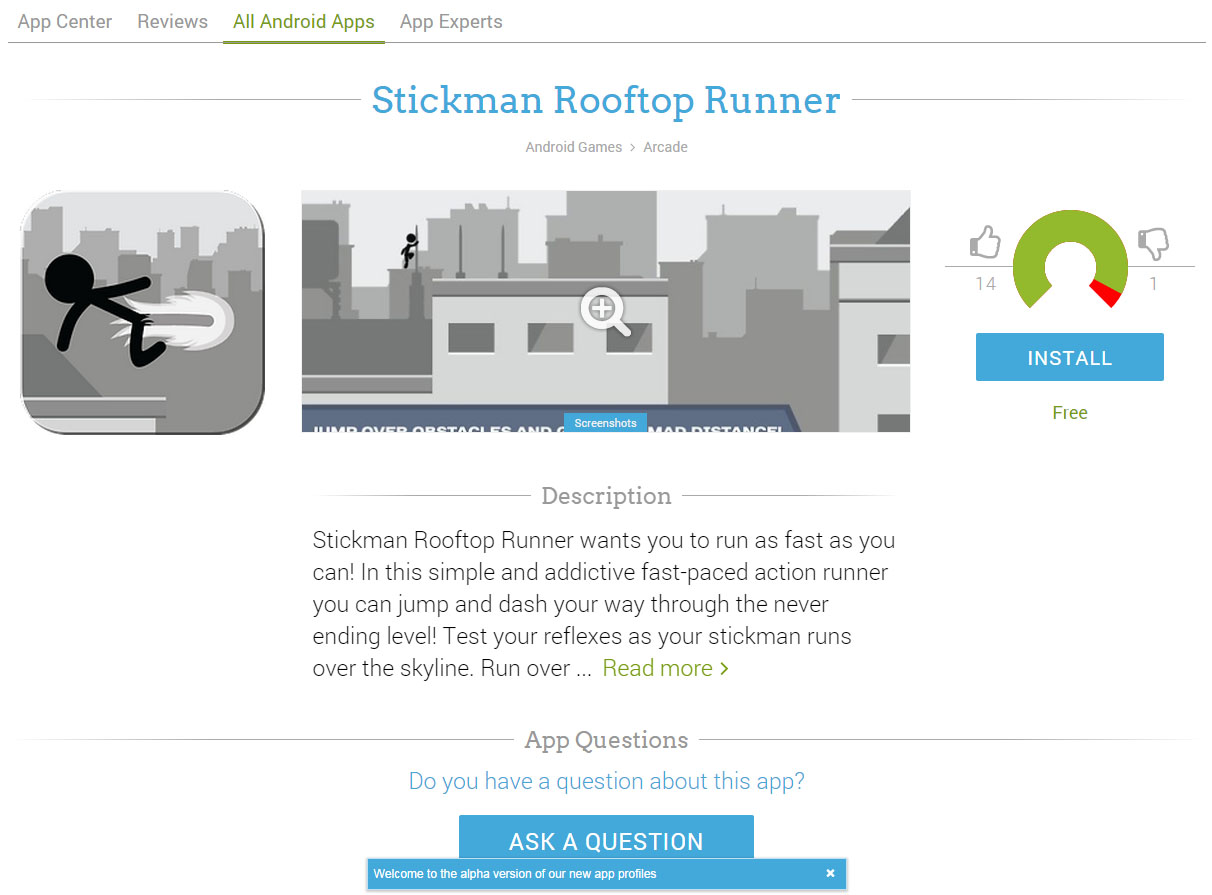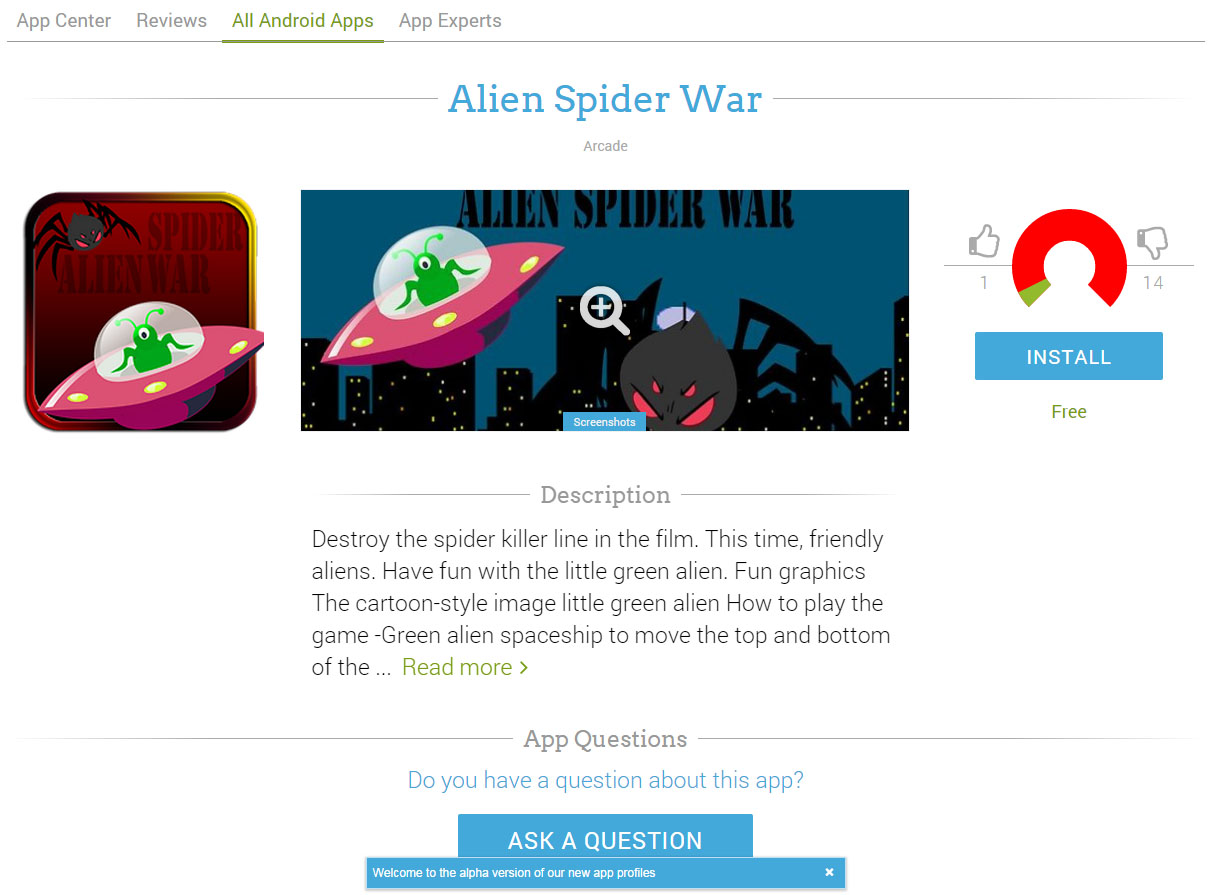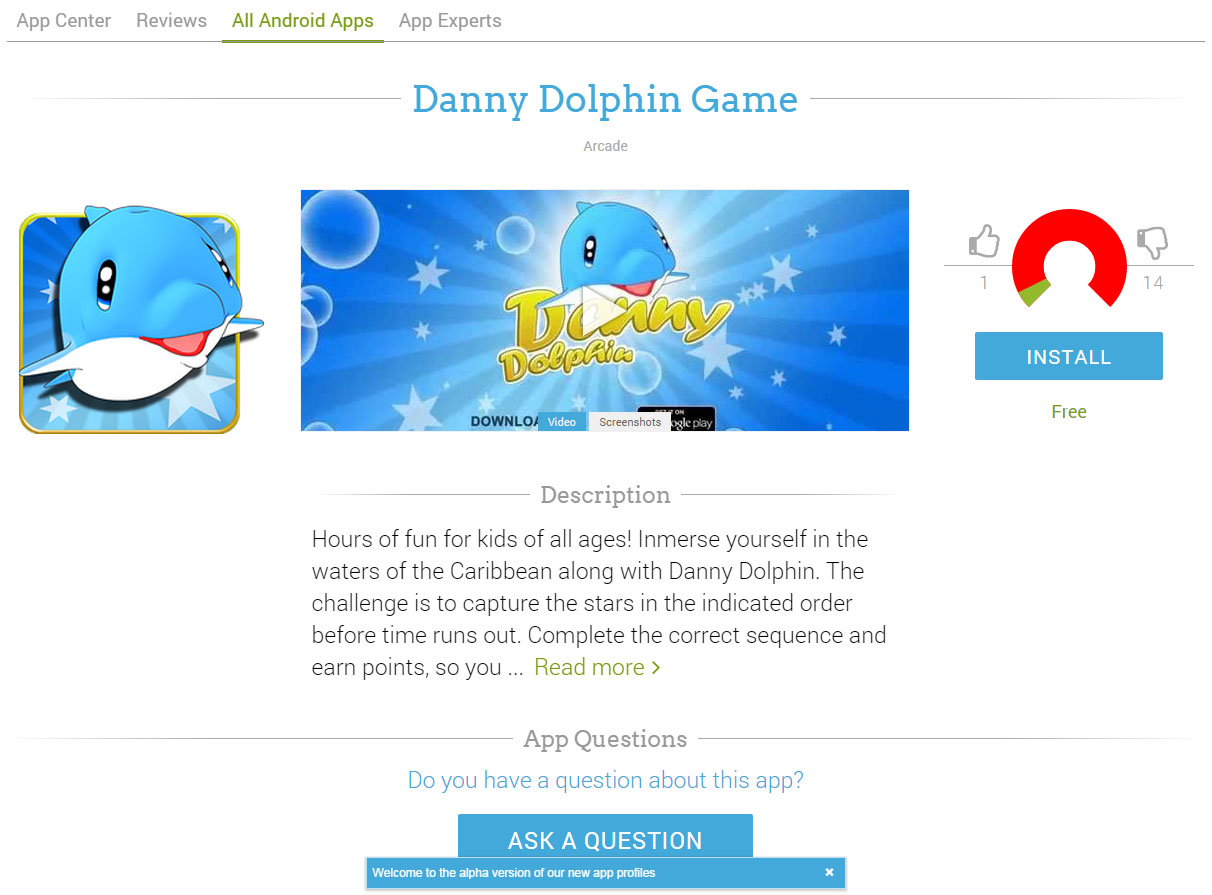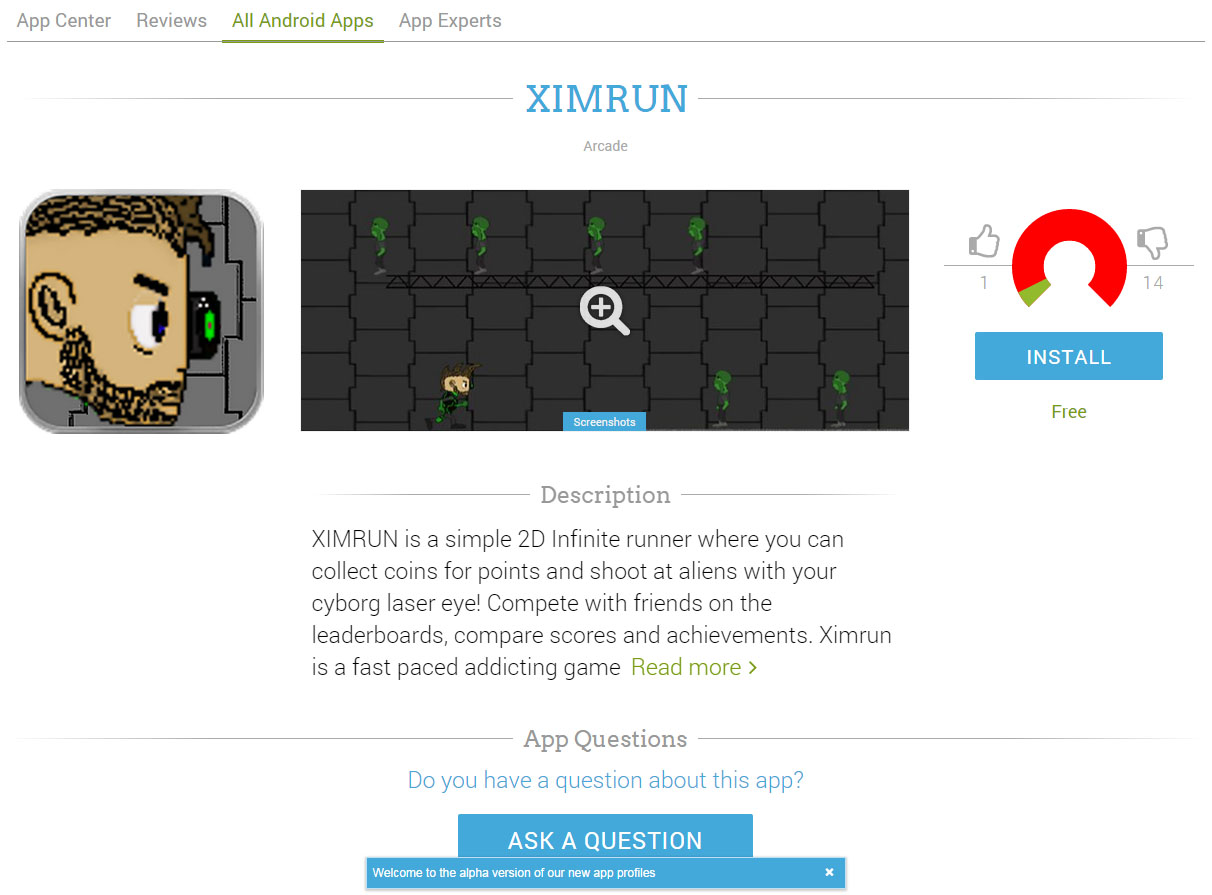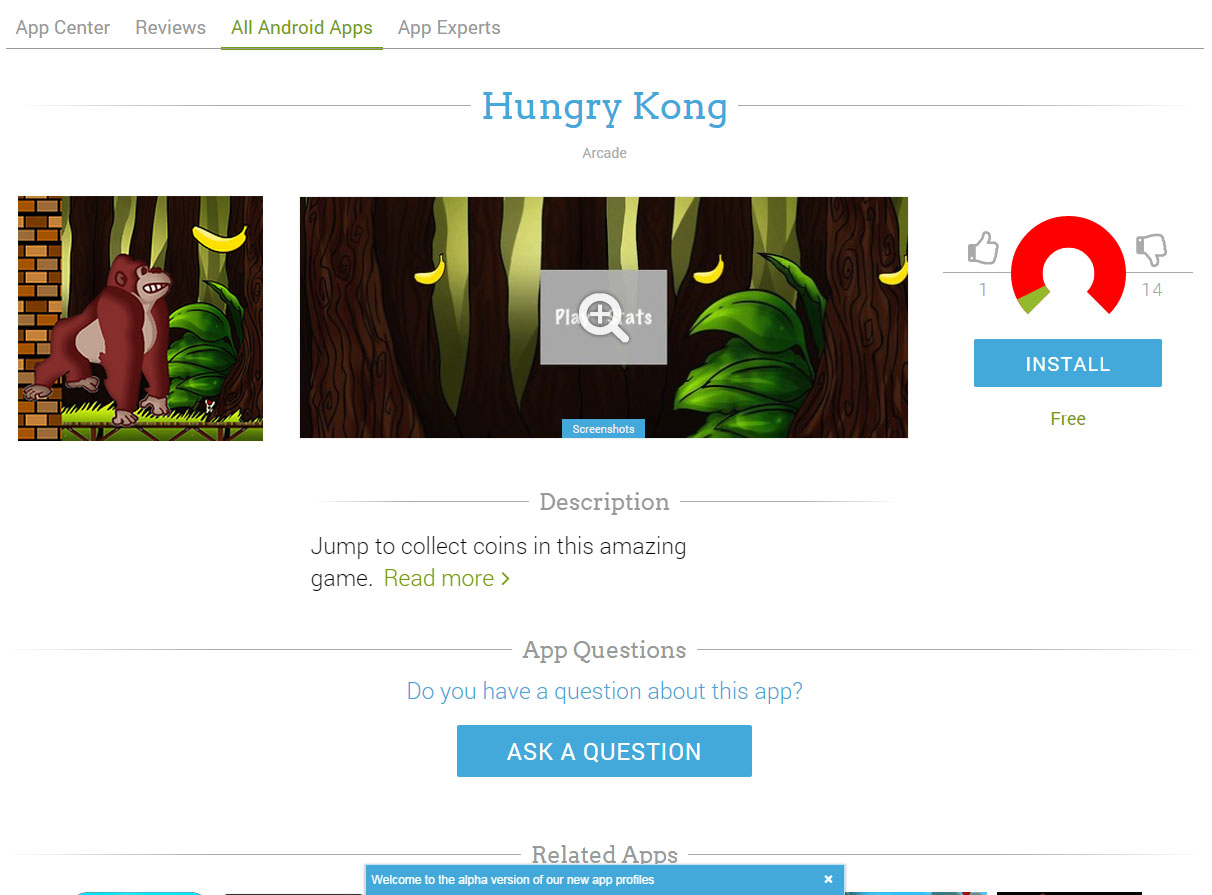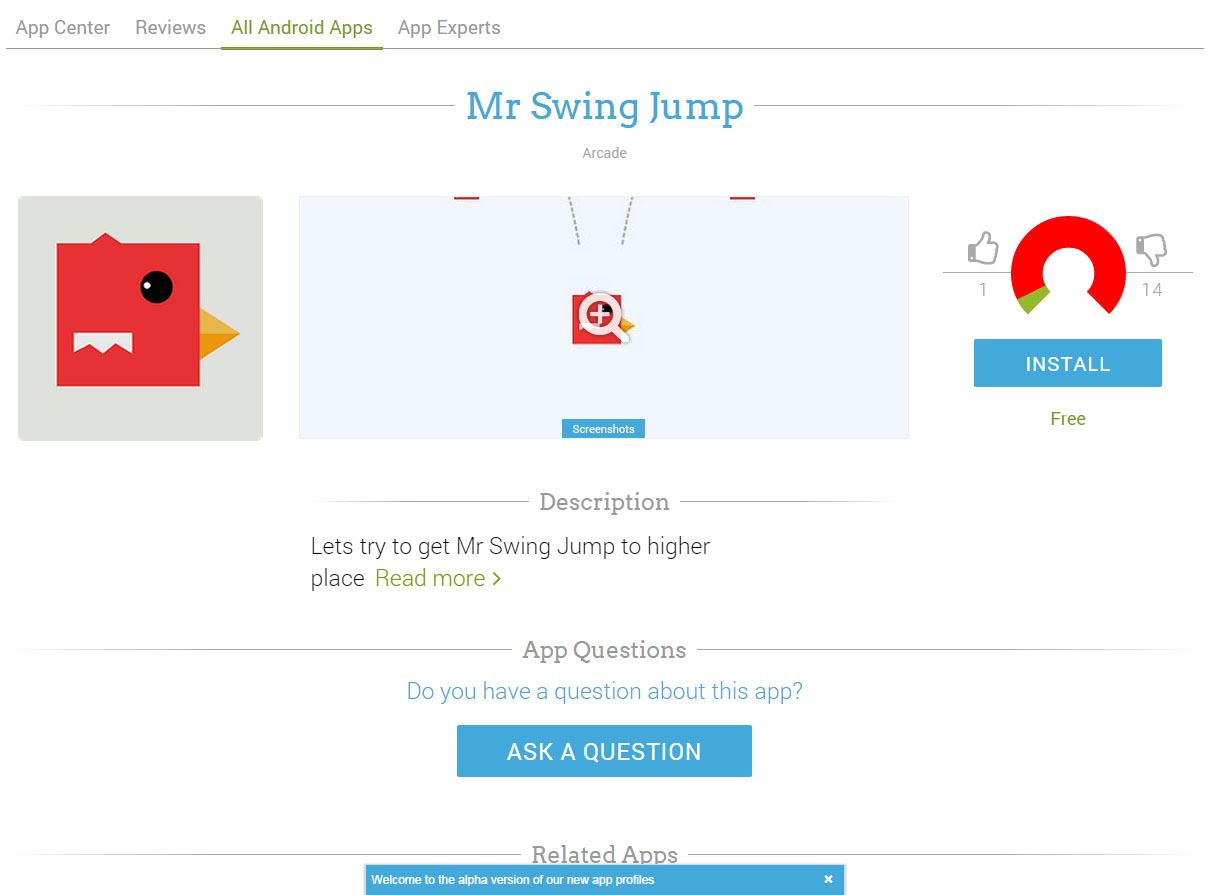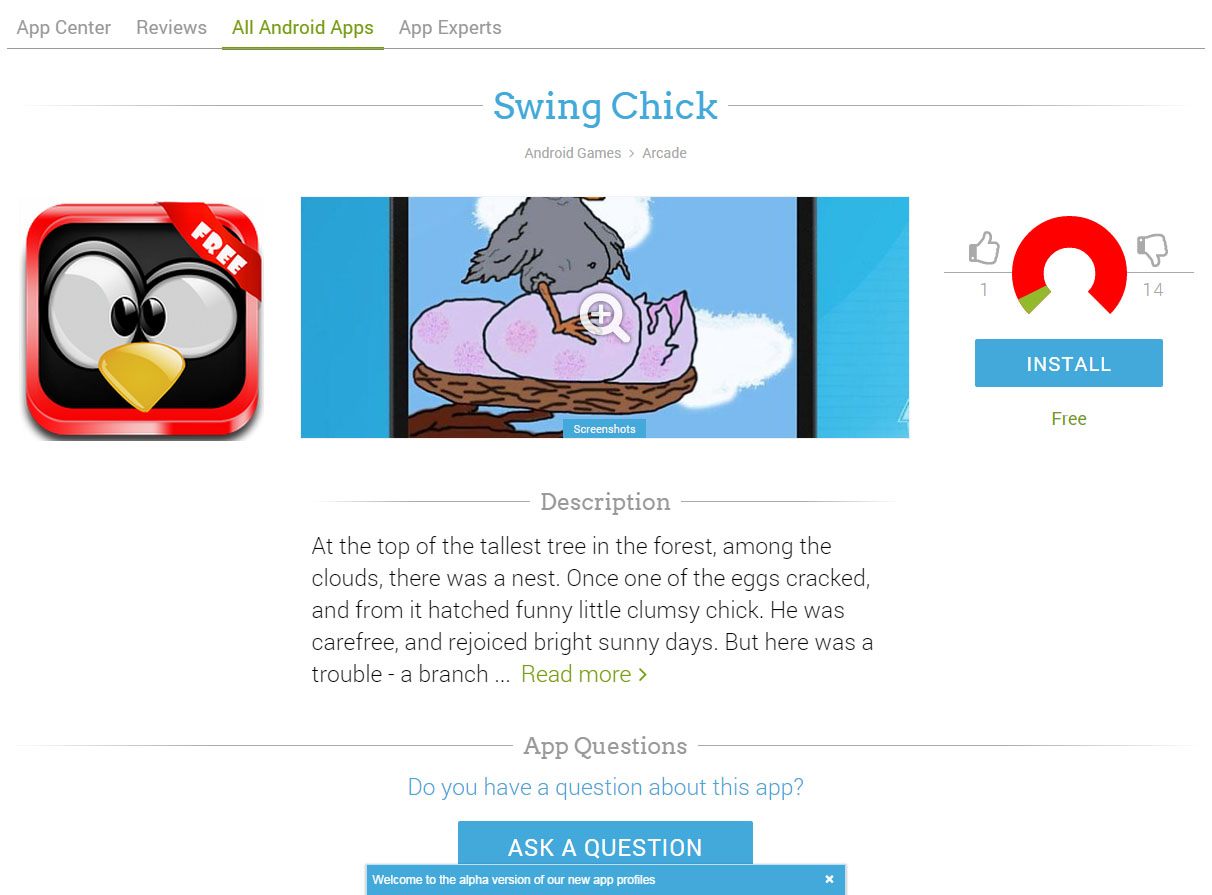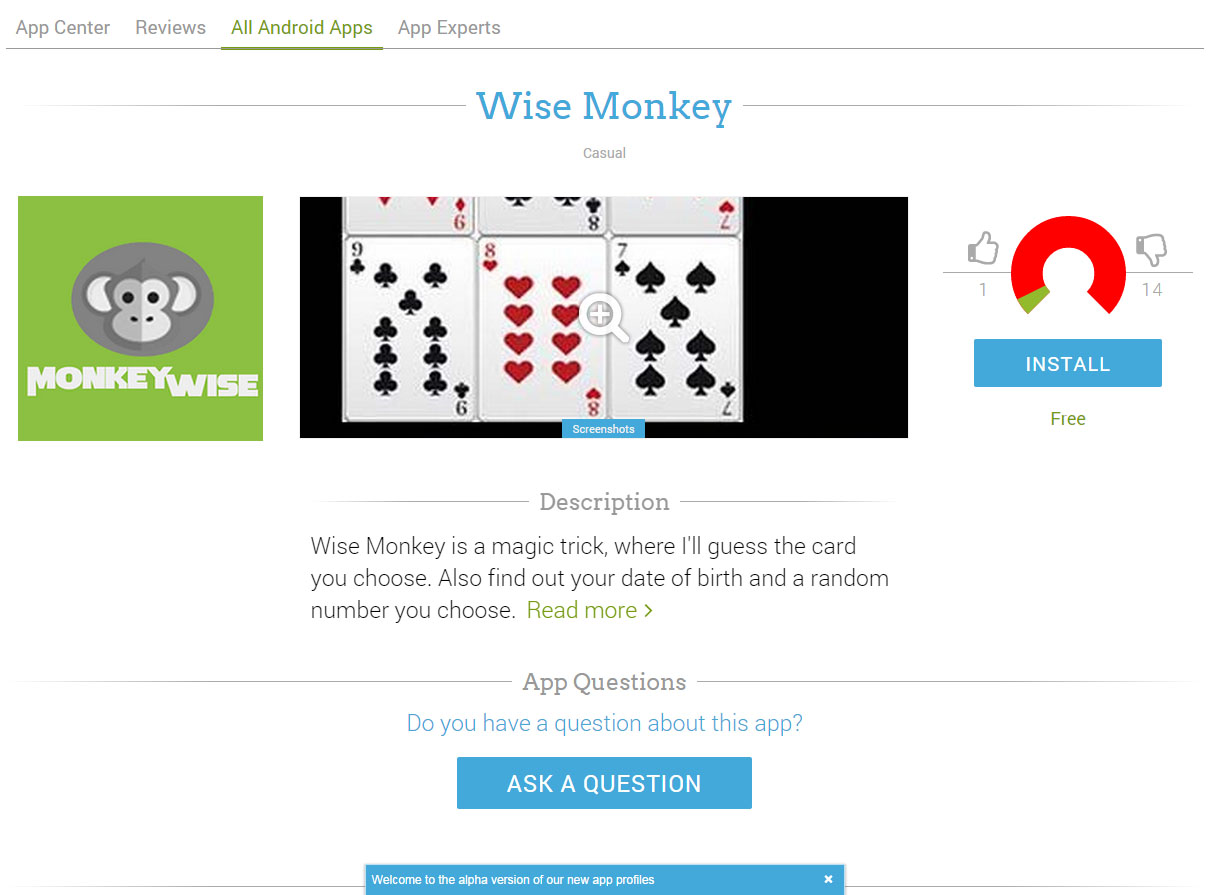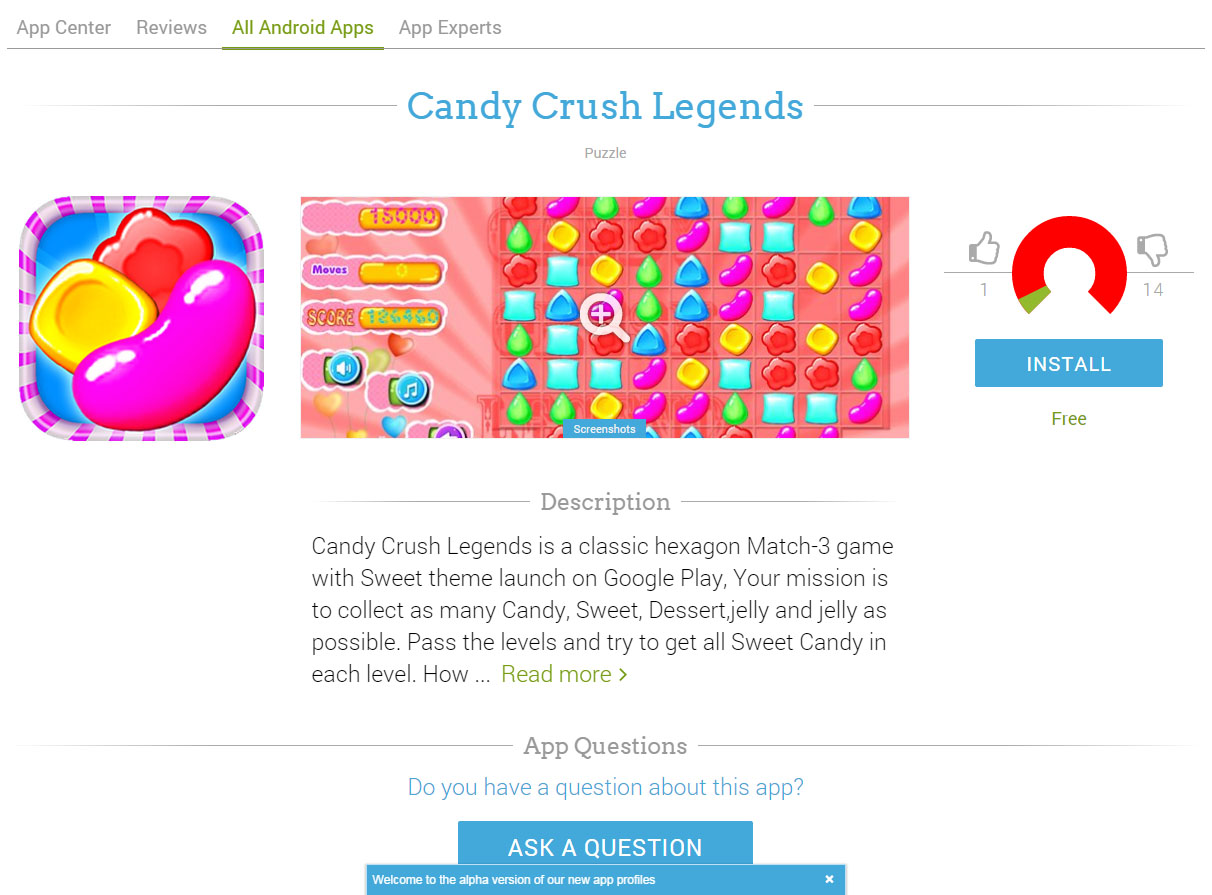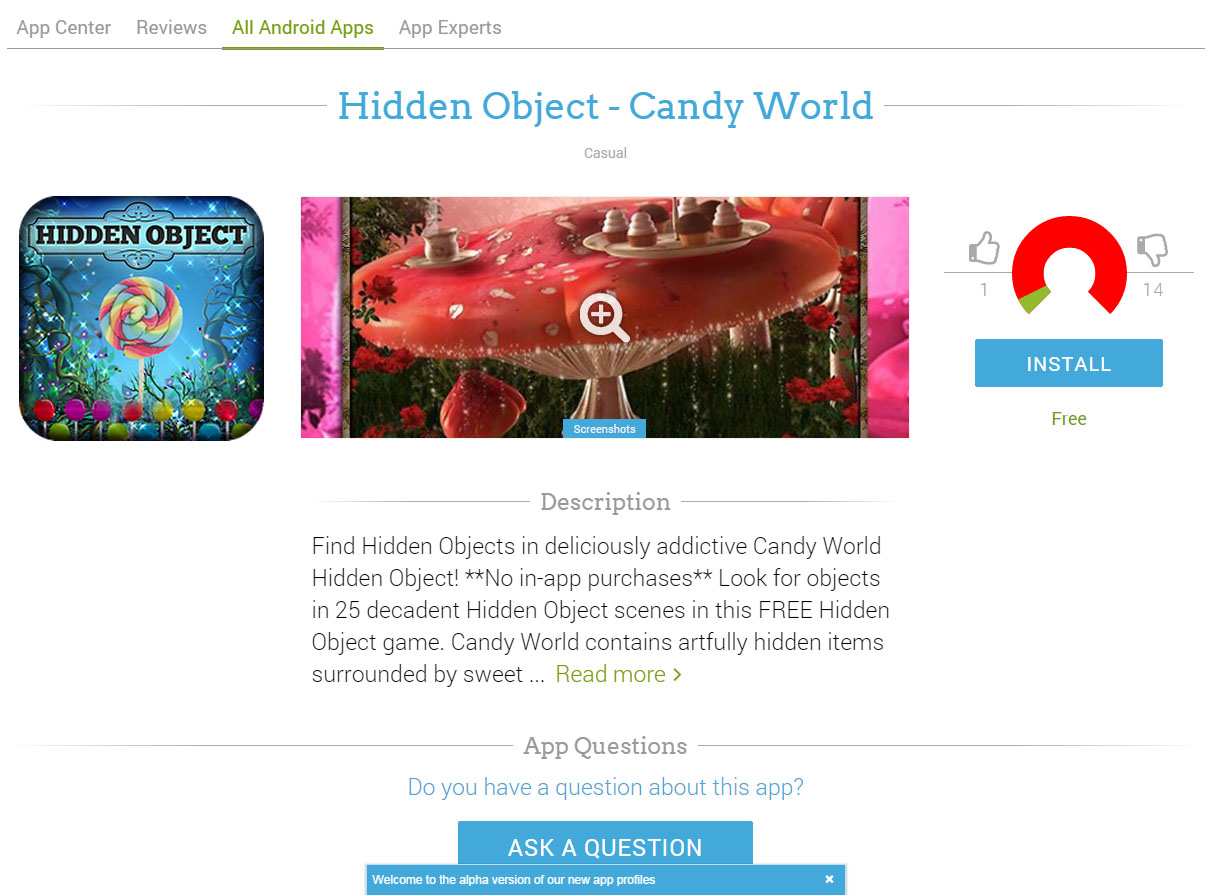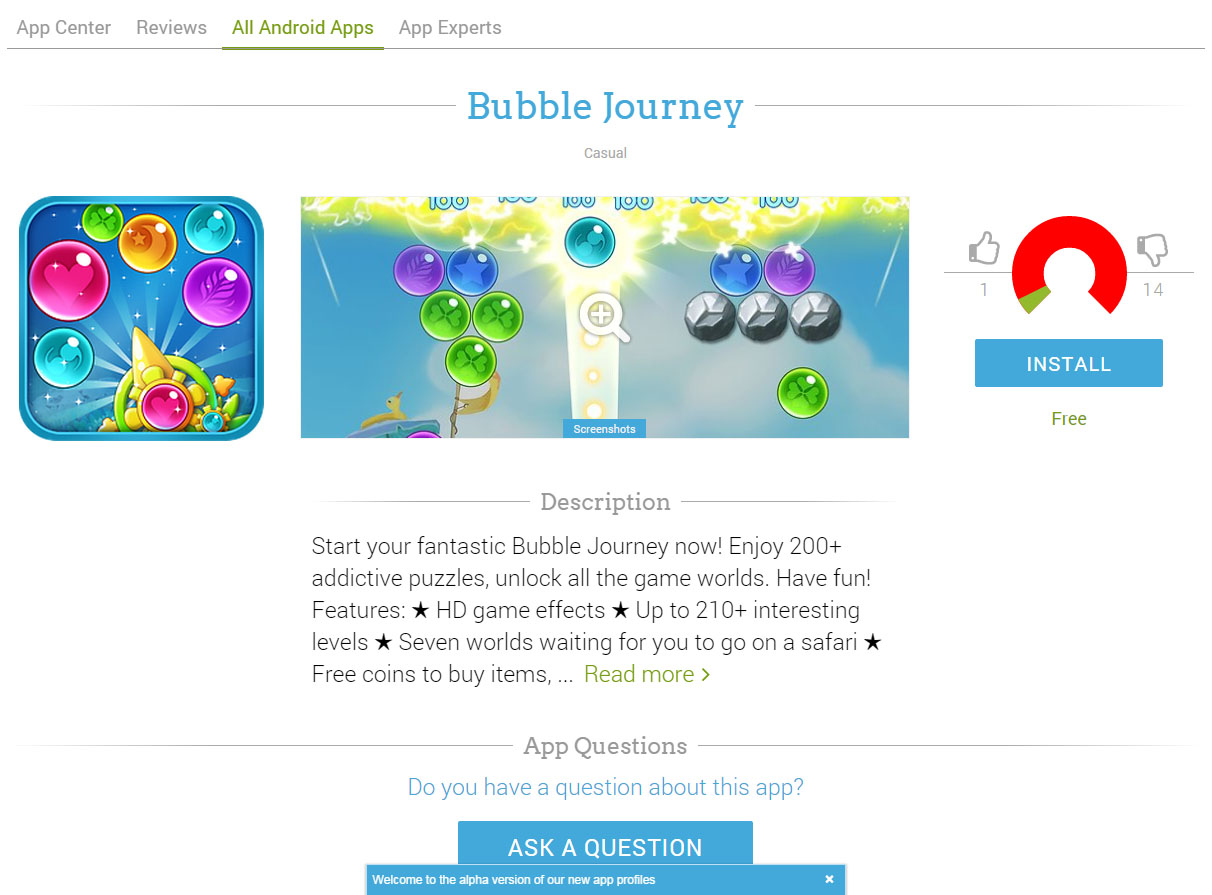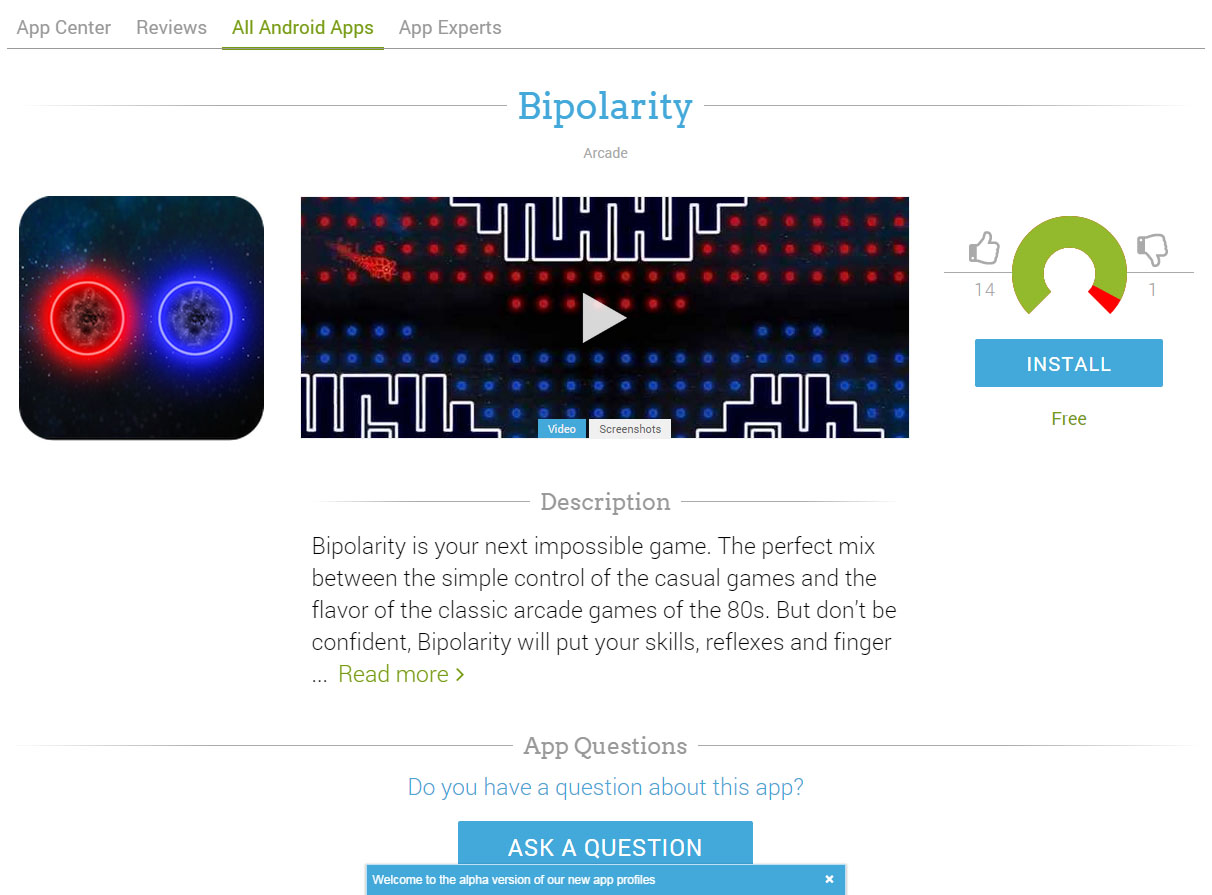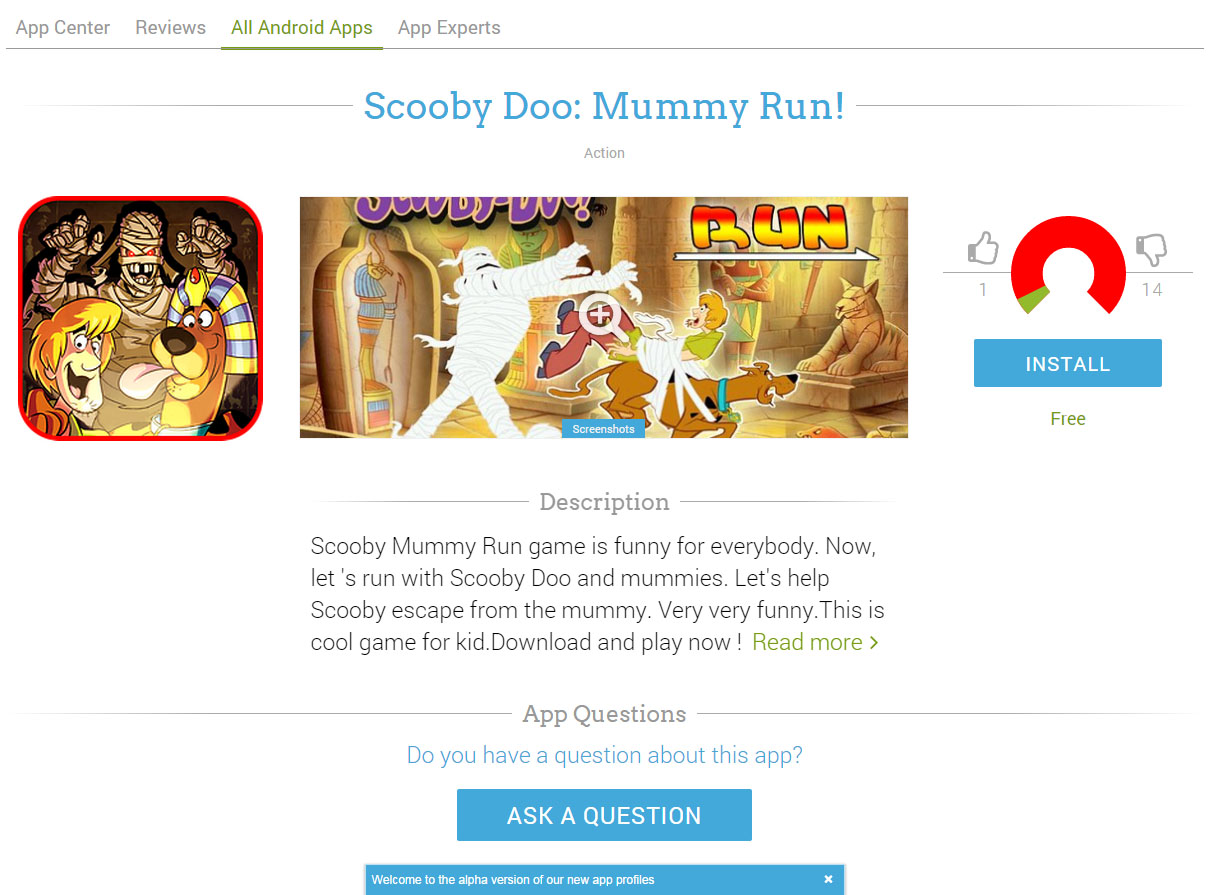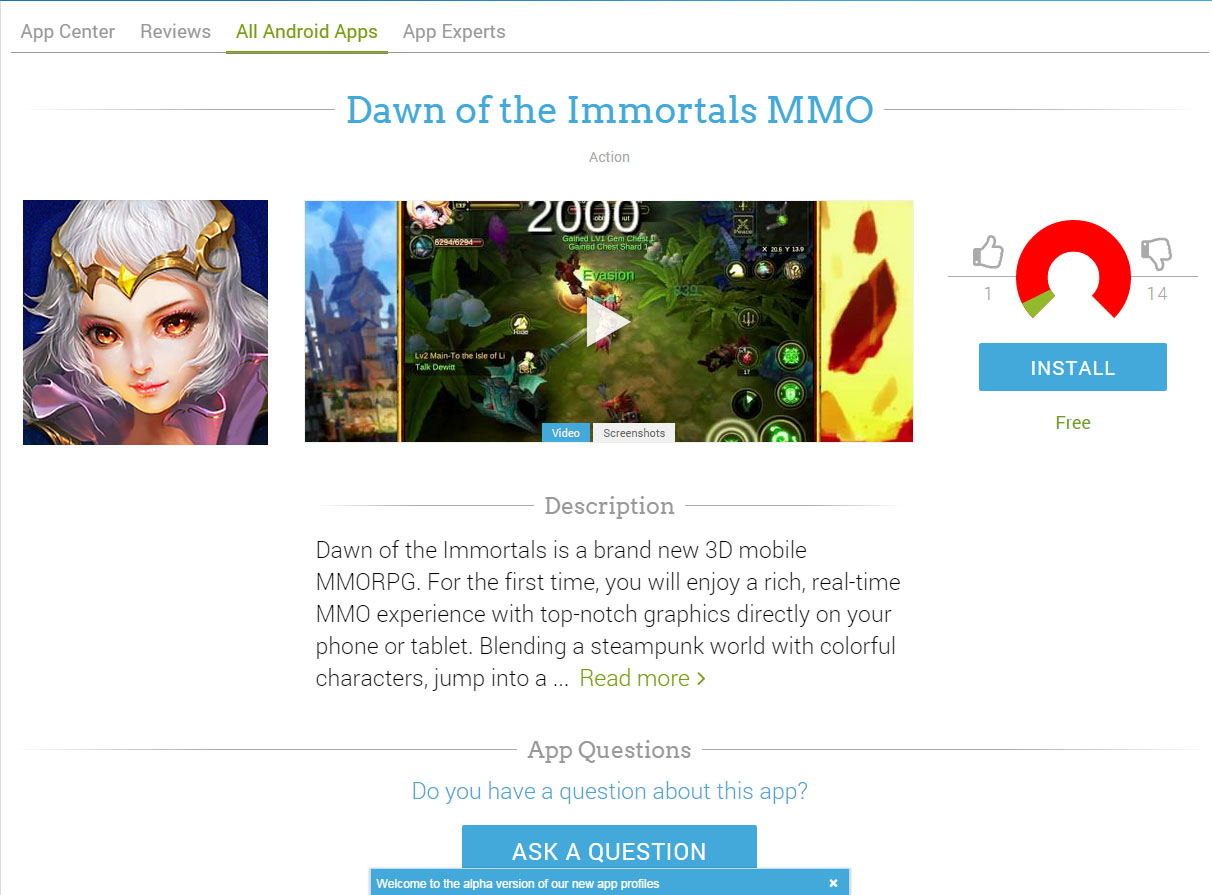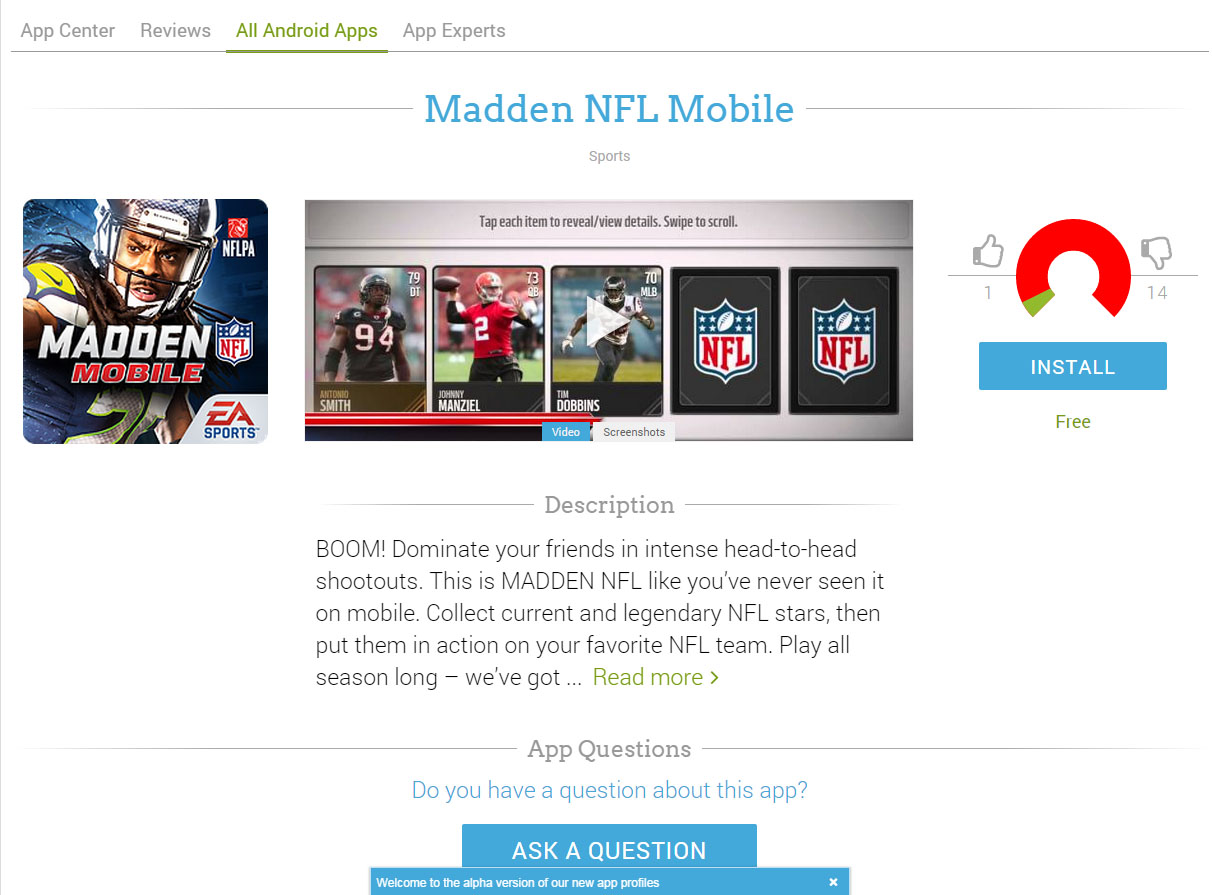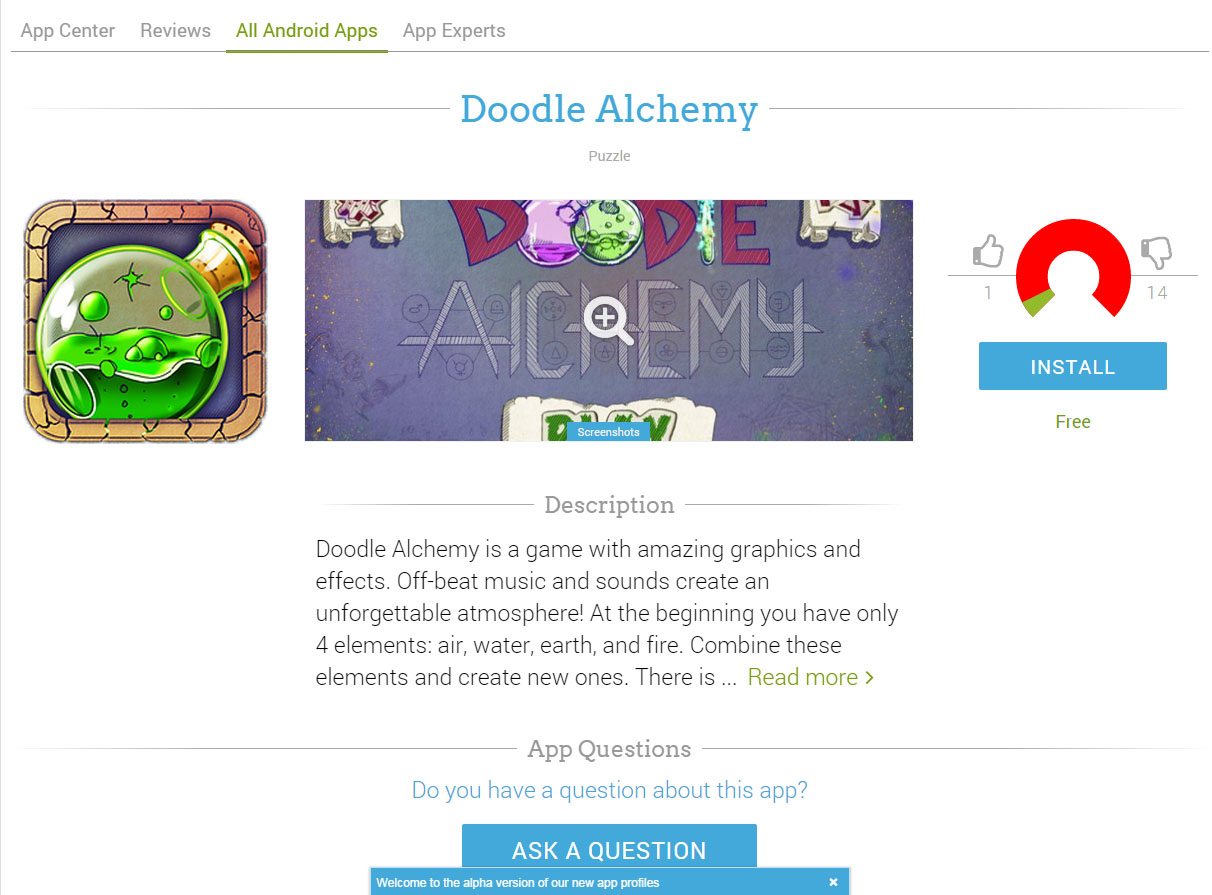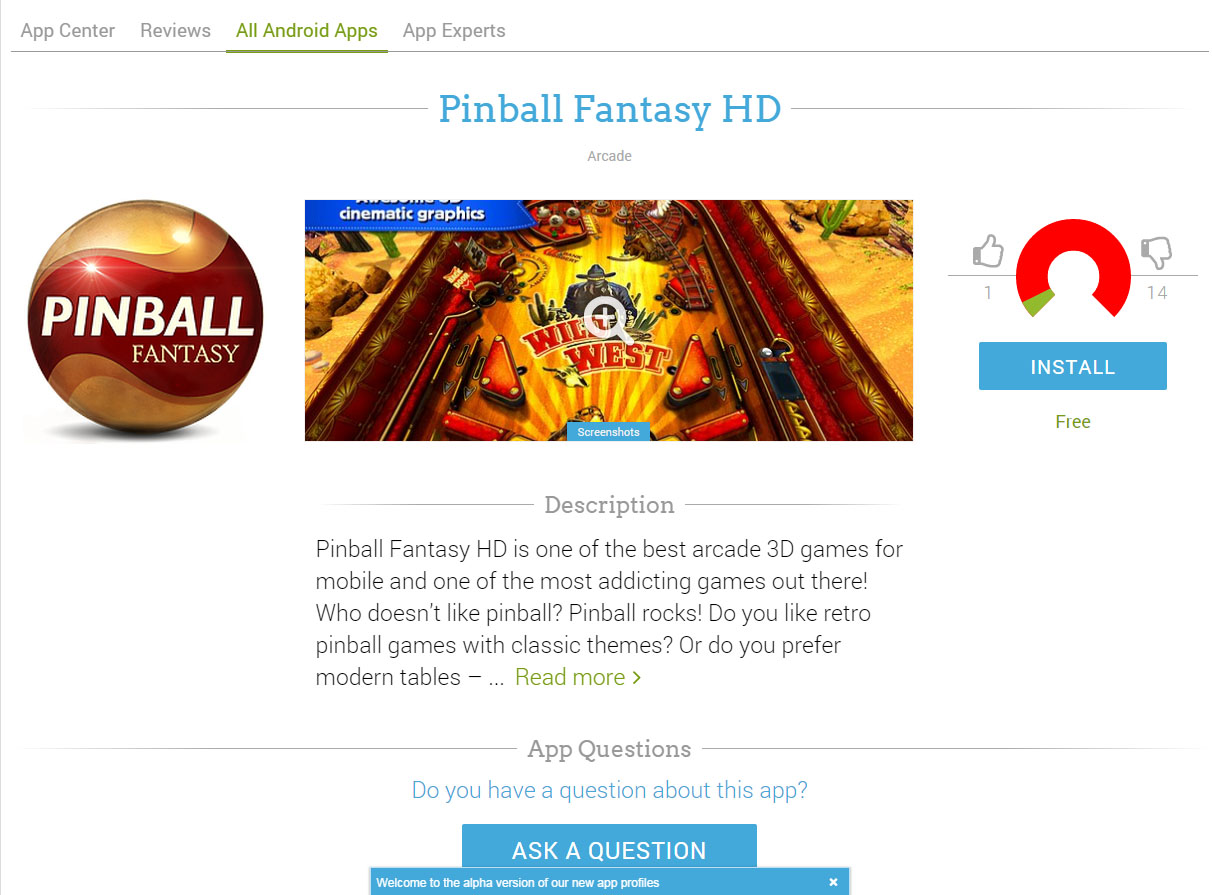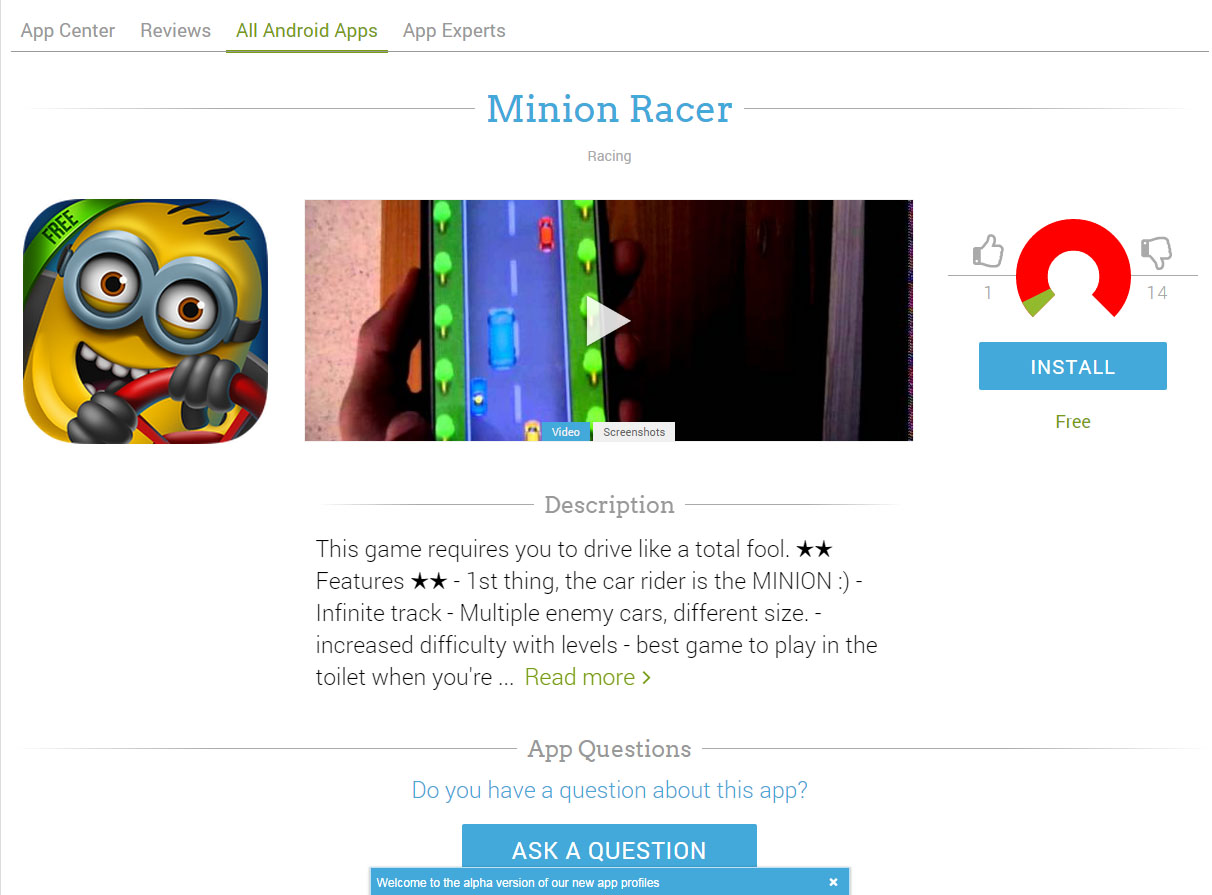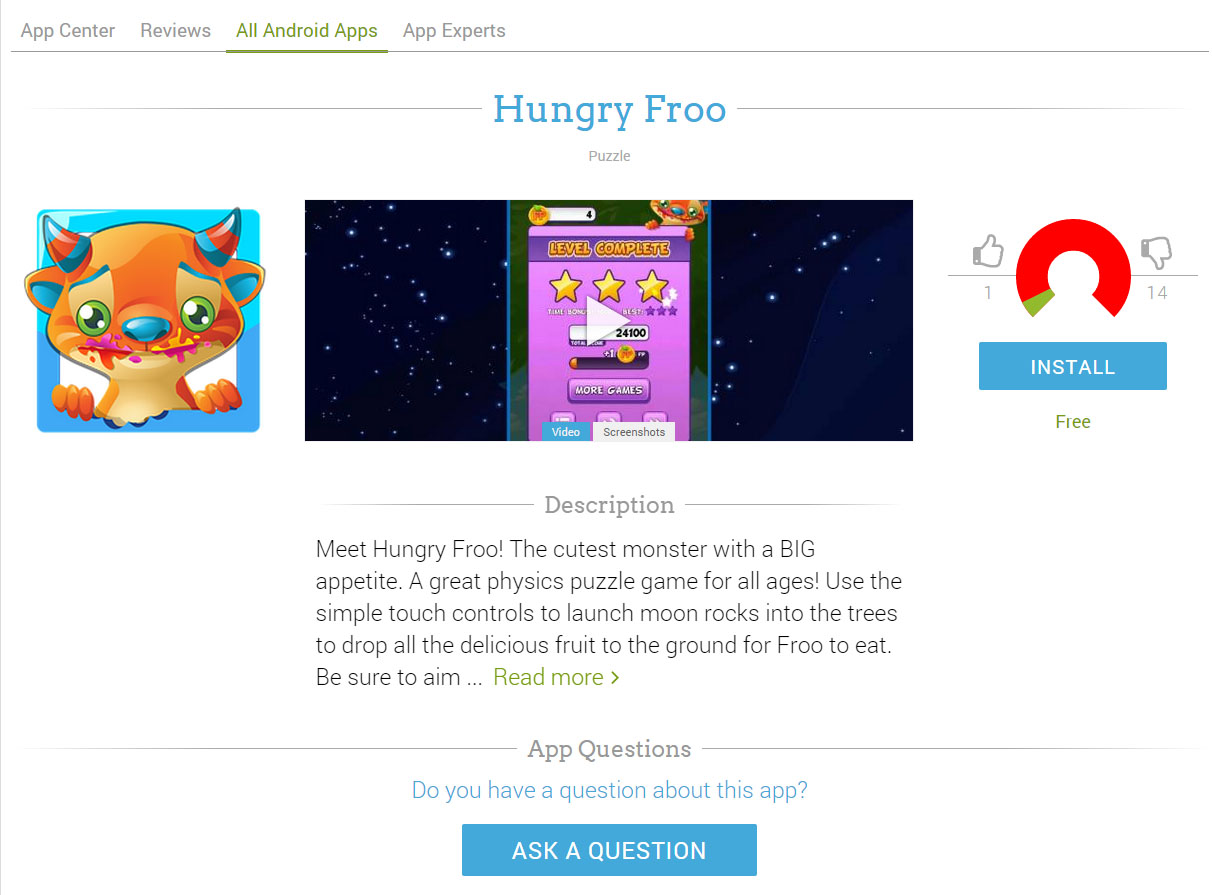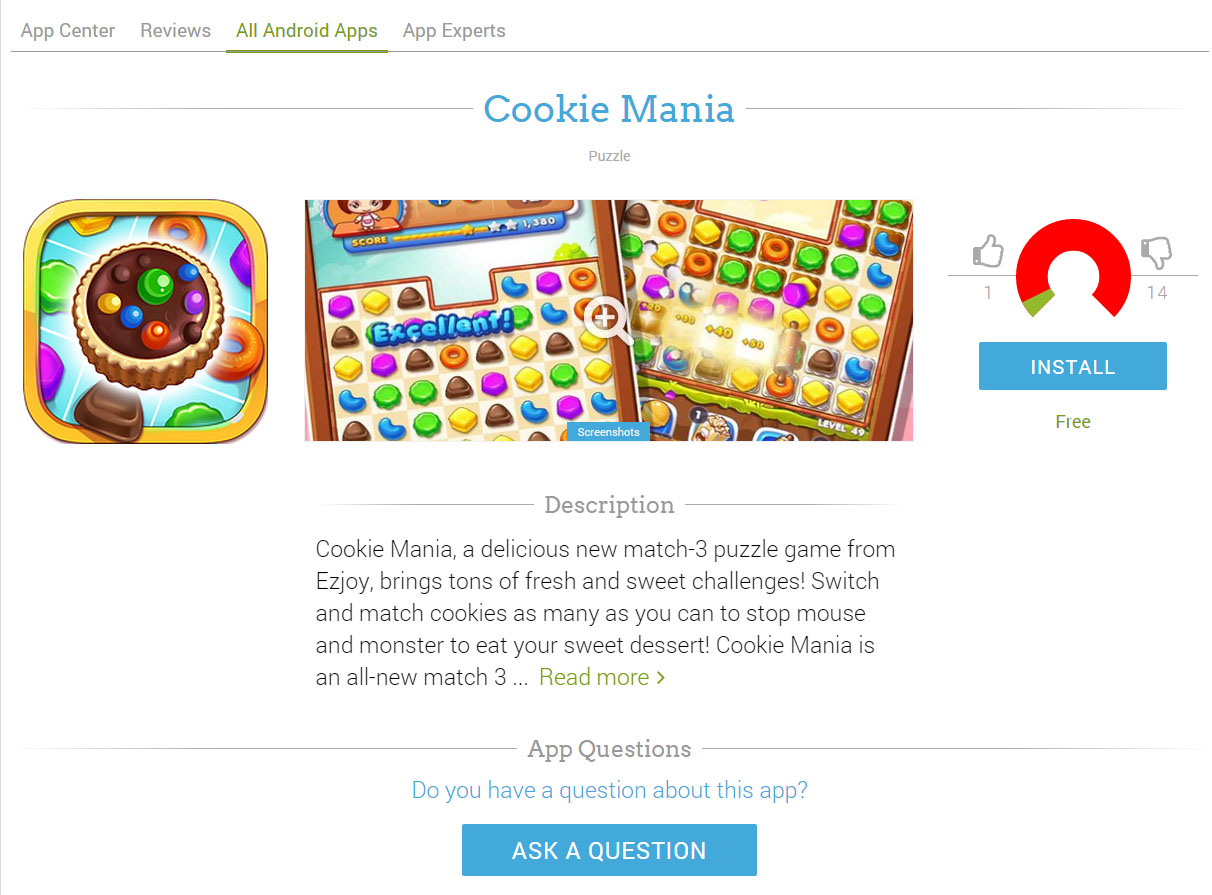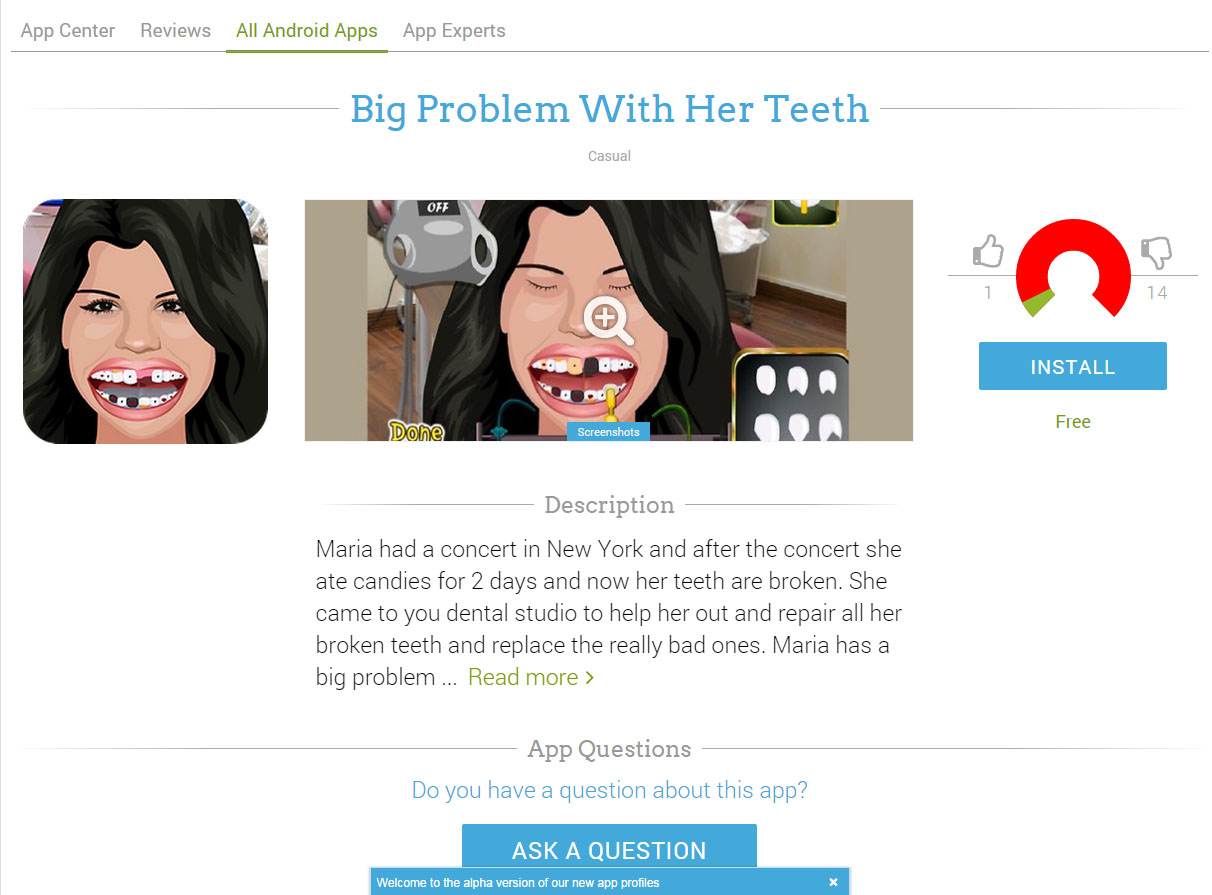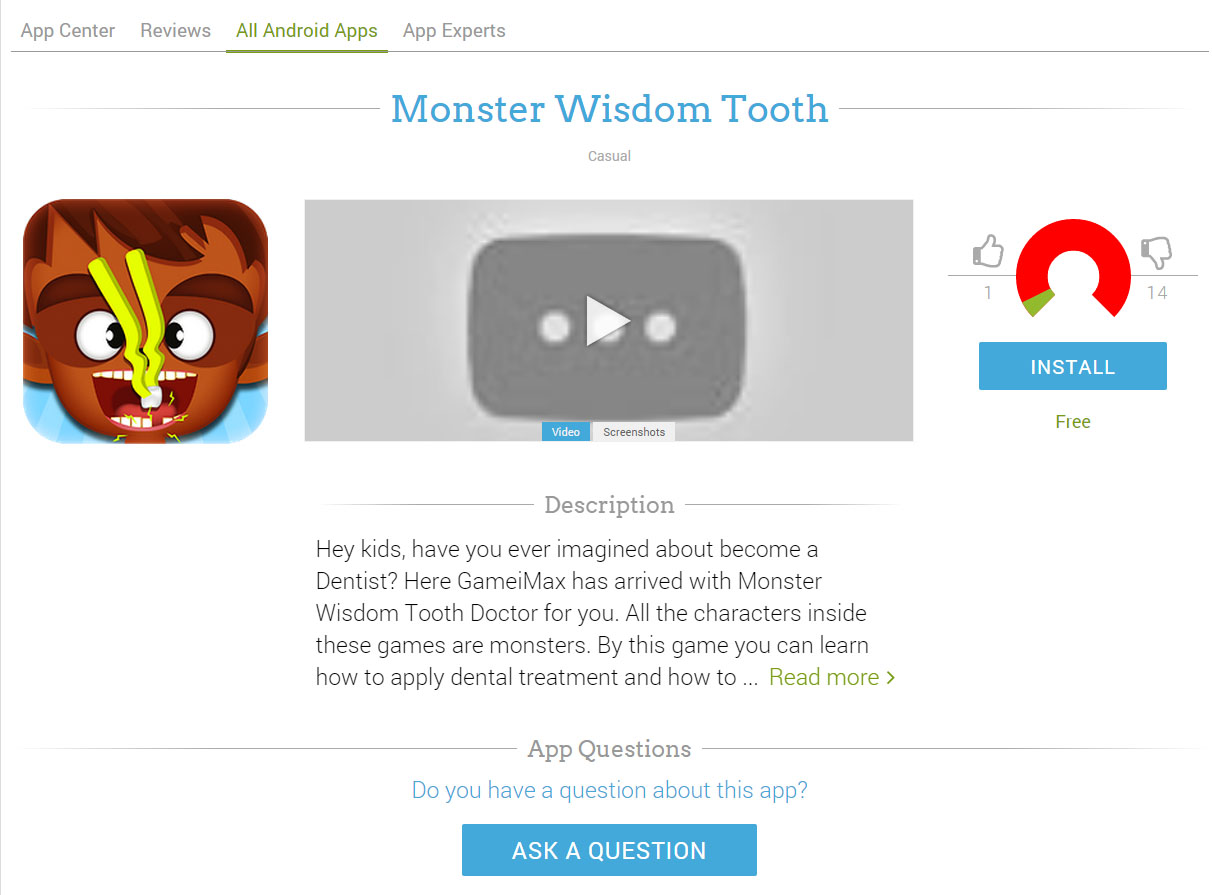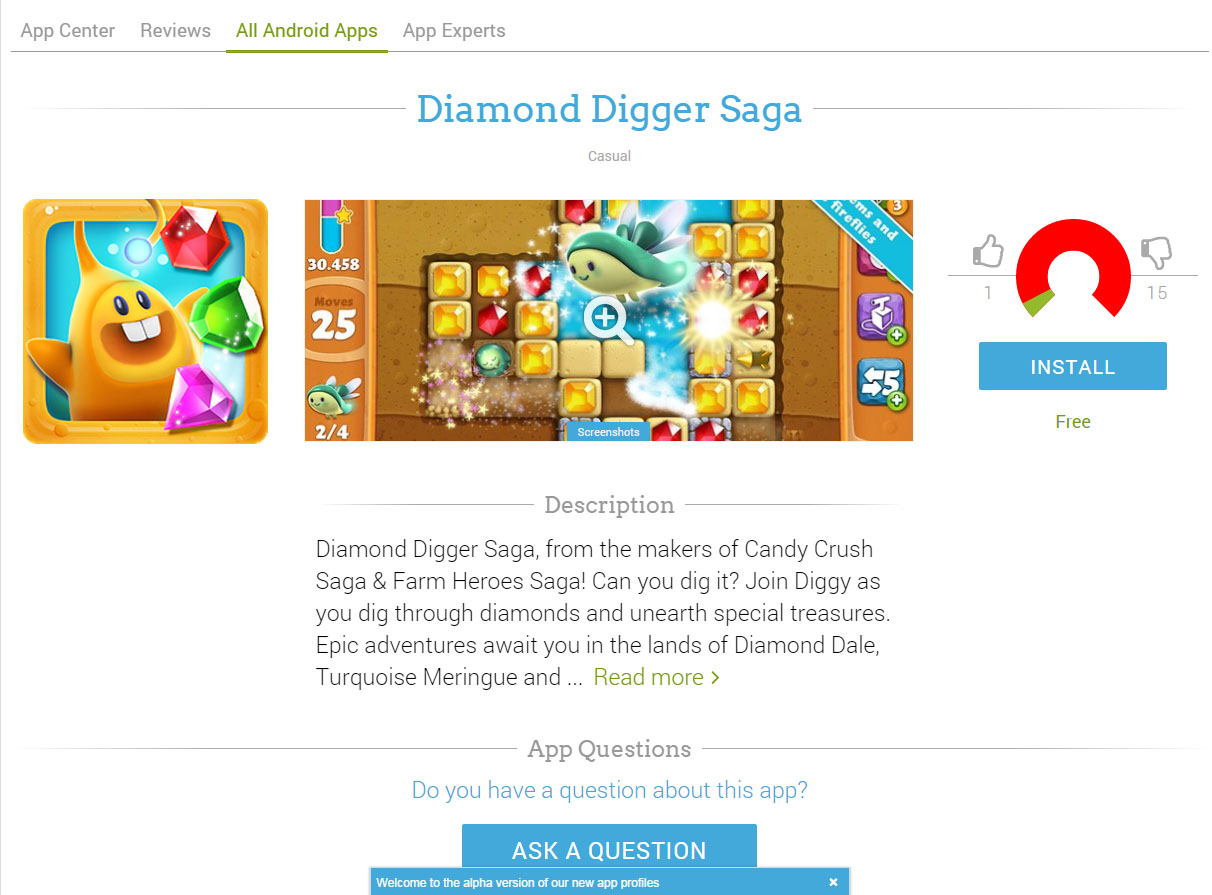 Is there a team of fifteen people, fourteen of which only ever disagree with the one dissenter? Is this just a coincidence with almost impossible odds? None of these negative ratings seem to appear on Google Play, nor are 15 new downloads apparent from the Google Play store for the smaller, aspiring developers we contacted, in which 15 new downloads would hardly go unnoticed. Even large, very popular apps seem to have fallen victim to this rating system. Perhaps you noticed in the list above Madden NFL Mobile, an app with between 1 and 5 million downloads on Google Play alone, and a 4.2 out of 5 star rating. It too received a ratio of 1:14 likes-to-dislikes. As did another giant, Diamond Digger Saga, which has more than half a million downloads, and a 4.2 out of 5 rating on Google Play. Fourteen people have a distaste for diamonds and football, but a love for Baby Piano?
We asked a question on one of these app's AndroidPIT fluff page with a 1:14 likes-to-dislikes ratio that got a very high score from us, as well as on Google Play, and received an answer several hours later that only raises more questions. If you want to call this an answer. We only do for lack of a better term, though maybe "dodging the issue" or "non-answer" might fit better.
Caspar Wrede, apparently a Android community administrator, responds that the 1:14 ratio is an artifact from the "Old" AndroidPit algorithm, but what does an algorithm have to do with user ratings? About as much as it does with the Google Play store ratings, apparently, for all these apps have positive scores in the Google Marketplace, and yet are received as overwhelmingly negative on AndroidPIT. Perhaps this is to serve as a crooked incentive to buy an expert report, in which they seem to remove the user rating horseshoe altogether and provide a much more positive rating such as in this dentist app that received a 3 out of 5 stars. Far better than a 6.67% approval rate, or 1:14 likes-to-dislikes.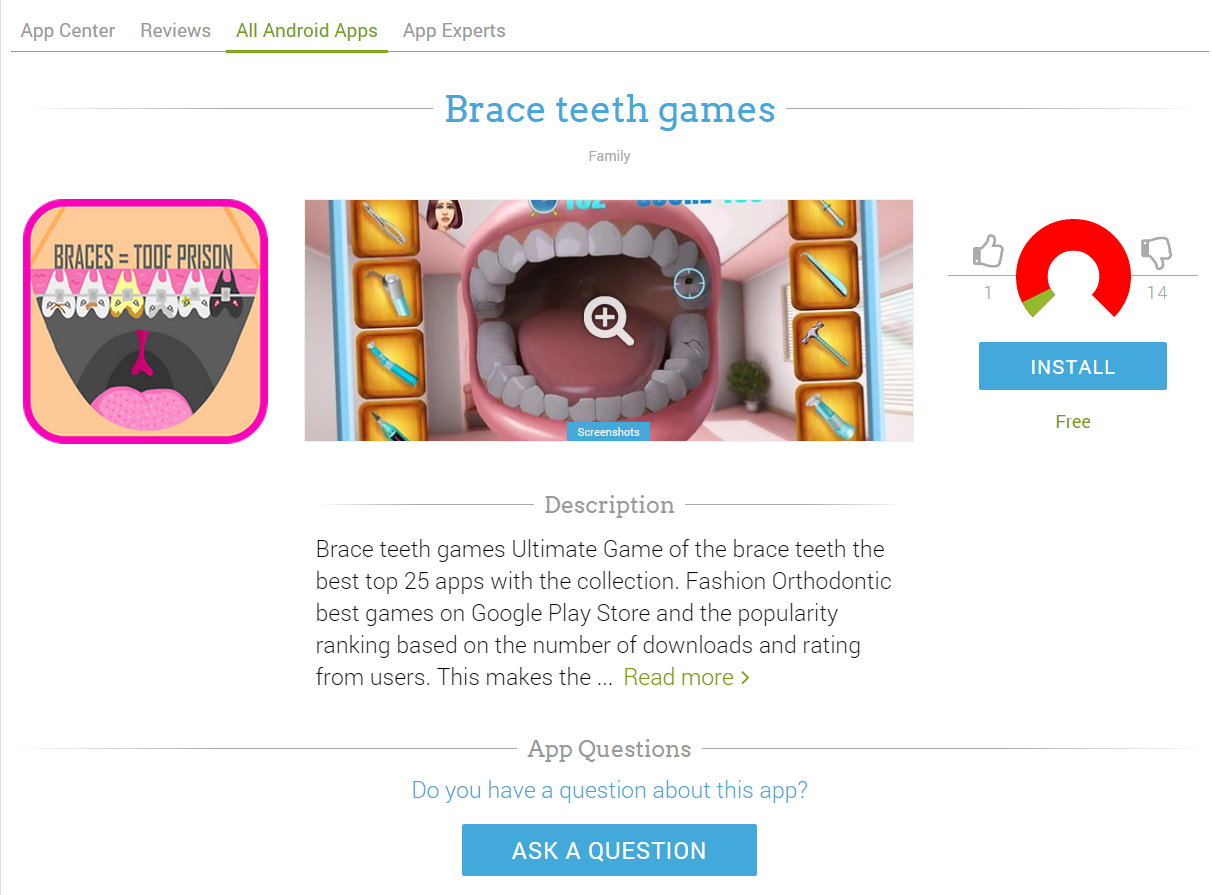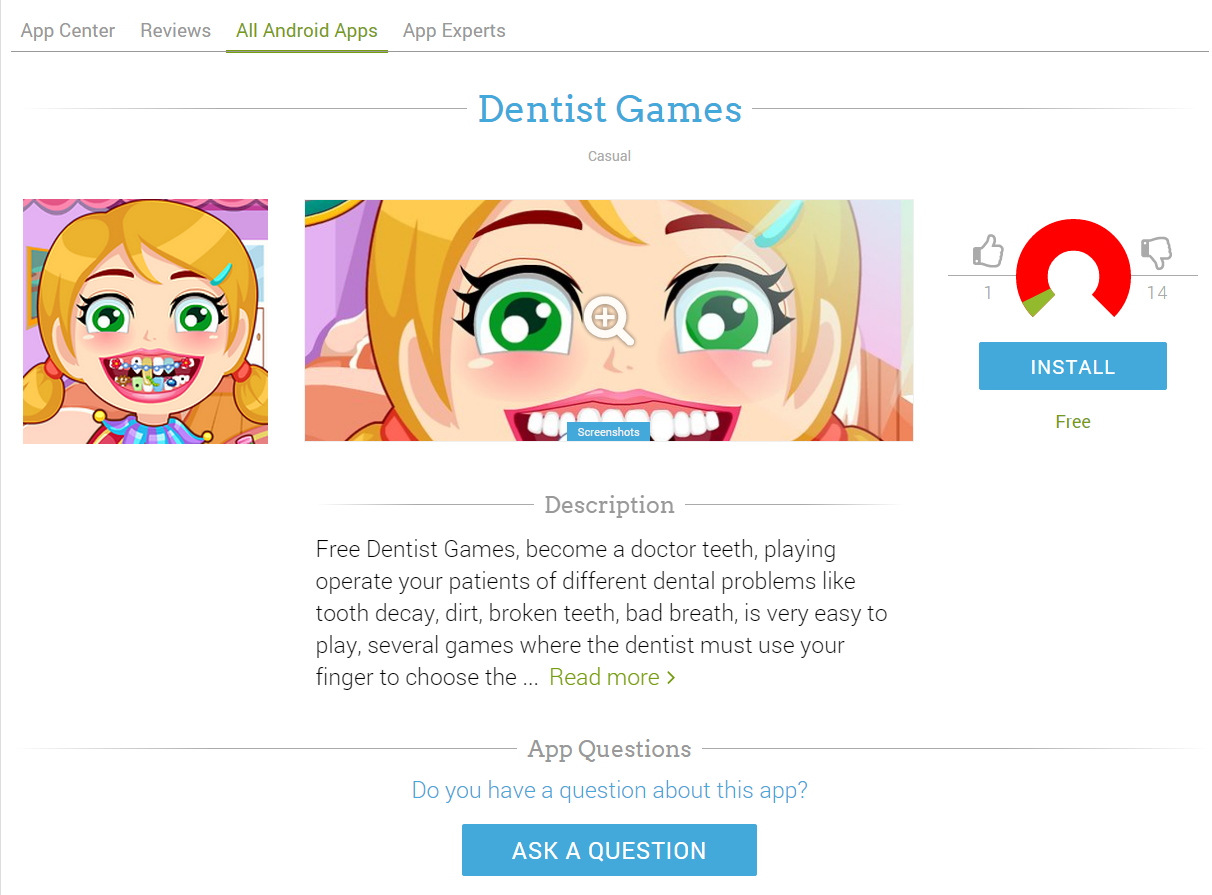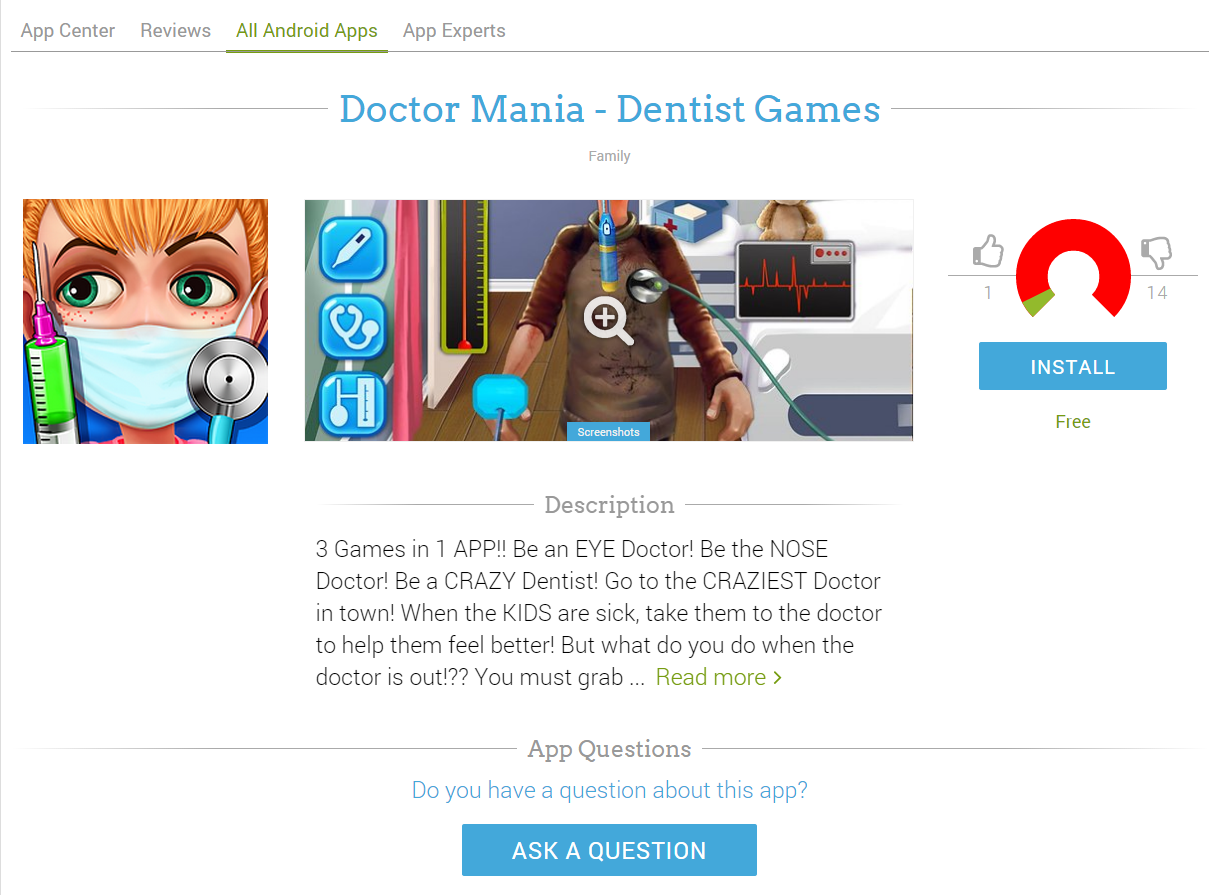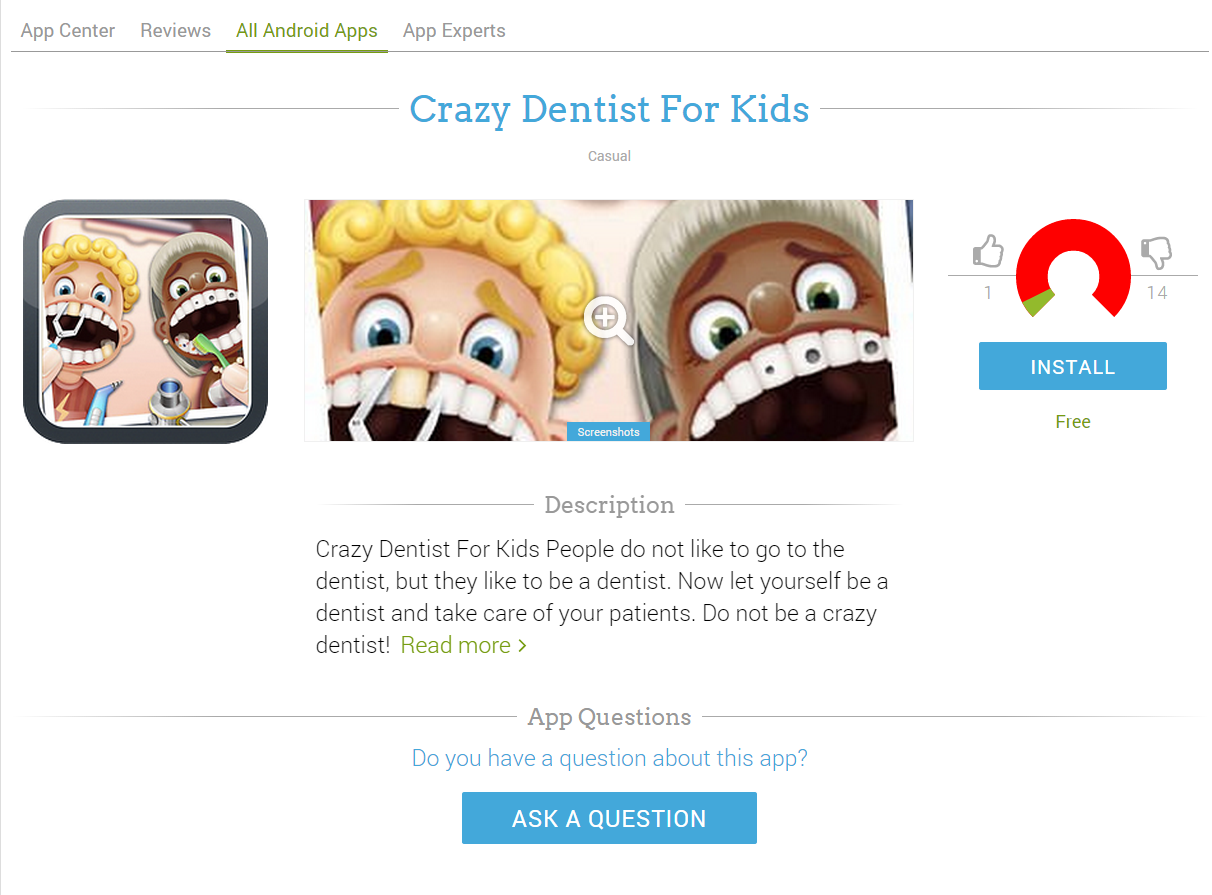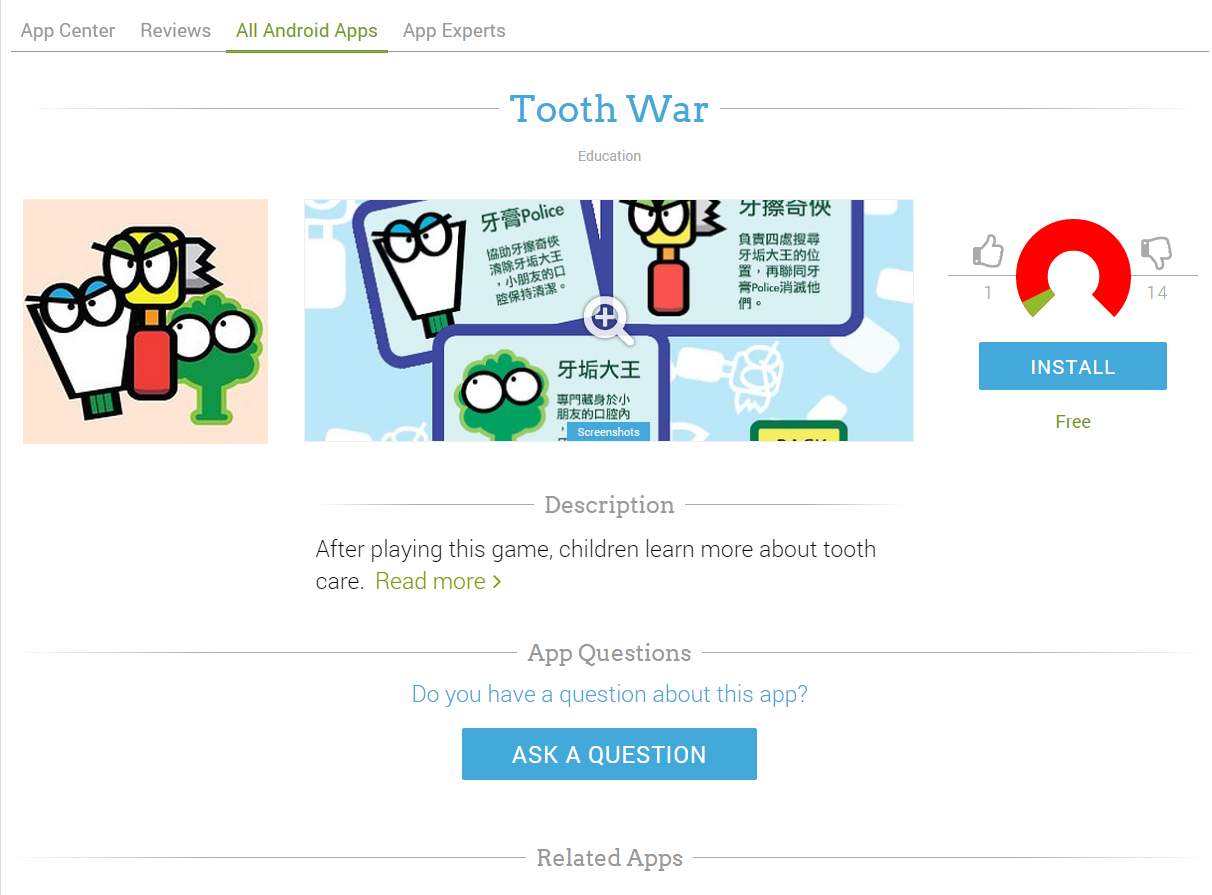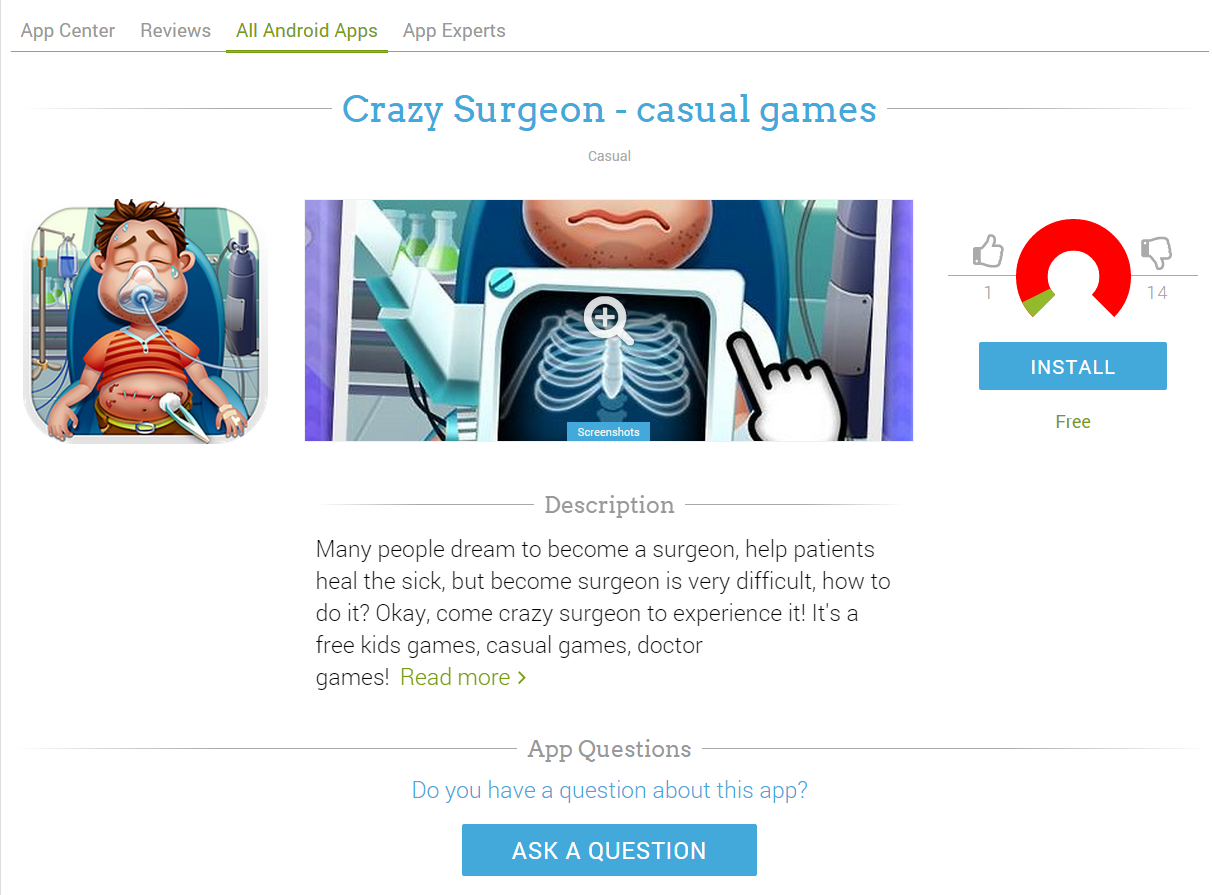 Could it possibly be a team of dentist app creators that want to destroy the image of their competition?  Maybe, but then why is this not echoed on the Google Play counterparts? And why one like? It seems unlikely that this is the case, but Casper Wrede's response sheds no light on the matter except that it might be a consequence of their algorithm, which is far more disturbing than the thought of a group of fifteen jaded app developers. But seeing as the app in which this question was posed was uploaded September 4, 2014, how old could this "old" algorithm possibly be?
In the end, this whole thing reeks of dishonesty, and it is certainly damaging to independent developers when potential players are turned away because of a seemingly bogus rating system.
Feel free to share your thoughts or experiences. This is meant to incite thought on the matter of AndroidPIT's strange user rating system that apparently has to do with an old algorithm, or in other words, is possibly rigged.
[1] "Asian City Development Strategies: Dhaka" (PDF). Fukuoka Conference 2000, Cities Alliance. Archived. Retrieved 09 September, 2014.[2]"After Much Heartbreak, Some Good News at Last for Bangladesh." TIME. 18 July 2013. Retrieved 9 September 2014.